Tillerson Says China Must Do More to Rein in North Korea
By
China must not use its clout to 'buy its way' out of problems

U.S. seeks to reassure allies over 'America First' agenda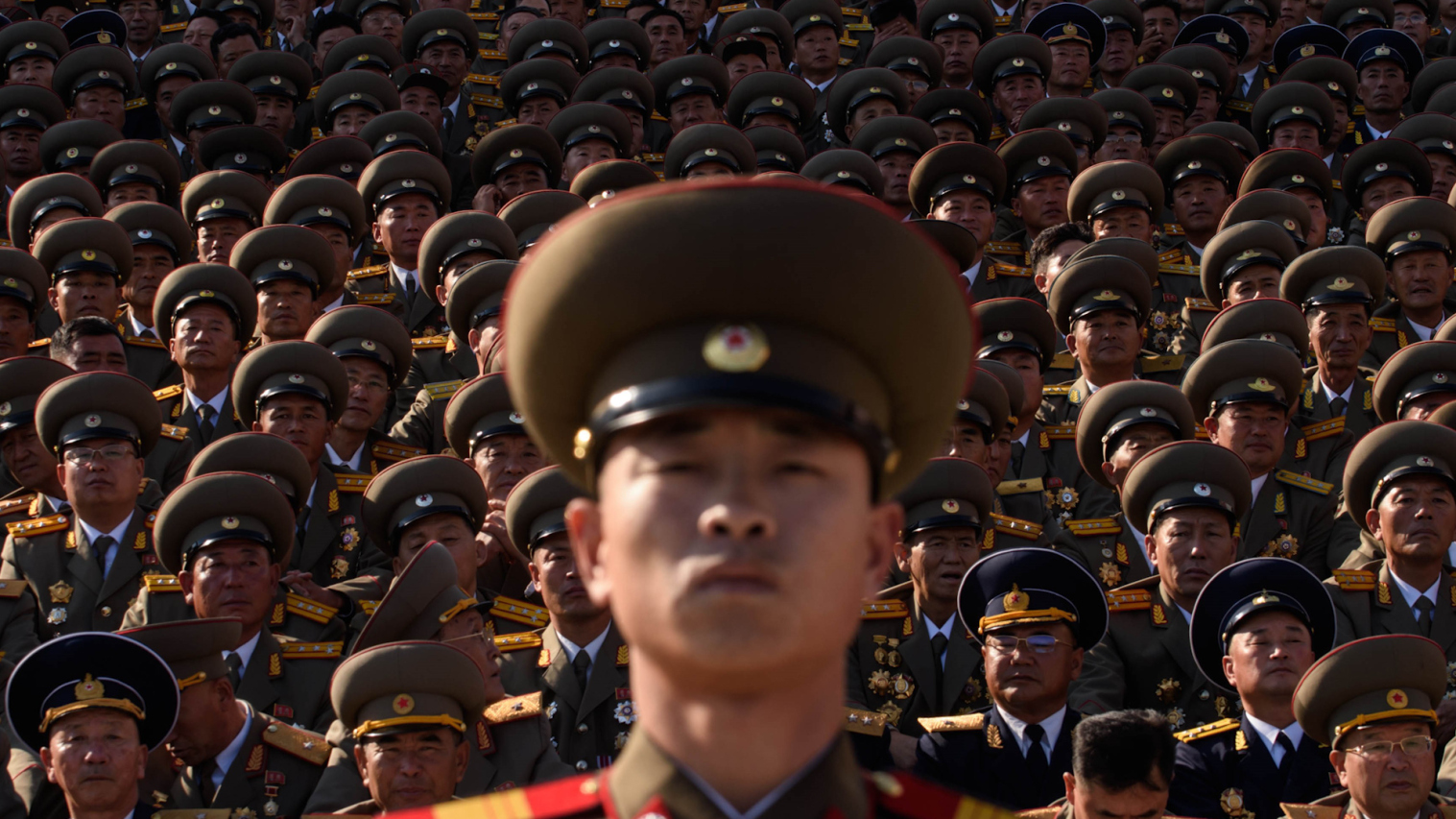 U.S. Secretary of State Rex Tillerson again urged China to do more to rein in North Korea, saying it should use its growing clout responsibly.
"China is a significant economic and trading power, and we desire a productive relationship," Tillerson said in Sydney on Monday after security talks with Australian counterparts. "But we cannot allow China to use its economic power to buy its way out of other problems, whether it's militarizing islands in the South China Sea or failure to put appropriate pressure on North Korea."
China, North Korea's only major ally and main economic lifeline, has faced repeated calls to stop its errant neighbor as Kim Jong Un's regime progresses in building a nuclear arsenal and conducts frequent missile tests. The U.S. and Australia have also implored the government in Beijing to respect the rule of law amid China's military buildup in the disputed South China Sea, which contains some of the world's busiest trading routes.
In their briefing in Sydney, Tillerson and Defense Secretary James Mattis addressed the conflict in Afghanistan, the fight against Islamic State and an escalating crisis in the Middle East, where four Arab countries led by Saudi Arabia have cut diplomatic ties with Qatar and moved to close off access to the Gulf country.
"What we're seeing is a growing list of some irritants in the region that have been there for some time," Tillerson said. "Obviously they've now bubbled up to a level that countries decided they needed to take action in an effort to have those differences addressed."
Following talks with Australia's Foreign Minister Julie Bishop and Defence Minister Marise Payne, the U.S. officials also moved to reassure allies about President Donald Trump's commitment to the Asia-Pacific region.
For more politics coverage, subscribe to the Bloomberg Politics Balance of Power newsletter
Trump's Decisions
The U.S. president's withdrawal from the Paris climate change accord, his decision to pull out of the Trans-Pacific Partnership trade pact and lack of clear commitment to NATO's pledge of collective defense have raised concerns about a possible dismantling of the post-World War II order as Trump pursues an "America First" agenda.
"That's why we're here, that's why we've traveled to the region," said Tillerson, acknowledging the wariness of allies to the Trump administration.
U.S. officials are meeting with counterparts in Asia to "talk about all of the issues that are important to them and hear from them concerns they may have about where the administration is positioned, relative to whether it be security issues, or economic and trade issues," he said.
Tillerson called on North Korea "to abandon its illegal nuclear weapons program" and said that "China and other regional partners should also step up their efforts to help solve this security situation, which threatens not just that region but really represents a threat to the entire world."
The U.S. and Australia, which counts China as its biggest trading partner, have both stepped up their call for Beijing to match its rising power with responsible behavior.
China has reclaimed thousands of acres of land on reefs in the South China Sea, adding airstrips, lighthouses and port facilities to better project influence over the waterway. An international tribunal last year ruled China's claims have no legal standing. Other claimants include the Philippines, Vietnam and Malaysia.
Before it's here, it's on the Bloomberg Terminal.
LEARN MORE