Merkel's Chief of Staff Says EU to Join China, India on Climate
By
U.S. decision to exit Paris accord 'major setback': Altmaier

Chief says Trump's treaty exit will put U.S. back 'decades'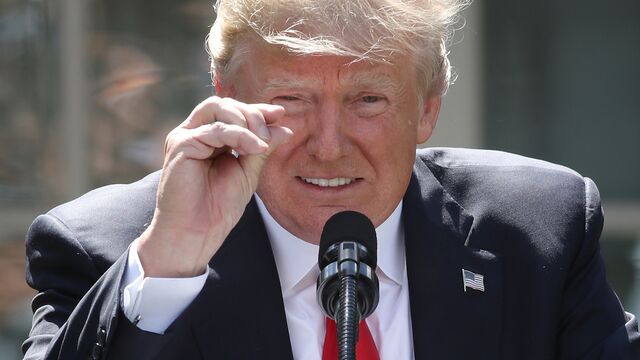 German Chancellor Angela Merkel's chief of staff, Peter Altmaier, said Europe will move forward with countries such as China and India after the U.S. pulled out of the Paris climate treaty.
"The U.S. exit from the climate accord is a major setback," Altmaier wrote in a guest op-ed in Bild am Sonntag newspaper published on Sunday. "Even in the U.S., people are sad and angry, because they recognize that their country's exit is the costliest option and will be a setback of decades."
Echoing Merkel's words that President Donald Trump's decision was "extremely regrettable" and that the course plotted by the global agreement was irreversible, Altmaier signaled the EU and the world's other major economies would move on with a climate agenda without the U.S. Merkel joined the leaders of France and Italy to reject Trump's suggestion of re-negotiating the accord.
The German leader, frustrated by the inability of leaders at a Group of Seven summit last month to persuade Trump to stay in the Paris treaty, indicated last week that transatlantic ties binding the U.S. and Europe since World War II may now be loosening.
Merkel said "nothing can or will stop us" the day after Trump announced that the U.S. would pull out of the treaty it signed in 2015. The day before, Chinese Premier Li Keqiang, standing alongside Merkel at a joint news conference in Berlin, said China will honor its Paris commitments. Earlier in the week, Indian Prime Minister Narendra Modi said his country felt obligated to protect the environment.
Merkel may find some resistance in her own party's ranks. A right-wing grouping within her Christian Democratic Union gathered in Berlin Saturday to discuss a document that called for a change in course on climate, including dropping the goal of limiting global warming to 2 degrees Celsius as "unrealistic" and decrying the "moral blackmail" of climate research, according to broadcaster ARD, citing a copy of the document.
Before it's here, it's on the Bloomberg Terminal.
LEARN MORE