'Wonder Woman' Debut Delivers Box-Office Punch for Warner
By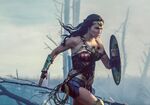 "Wonder Woman" opened as the top film in North American theaters, easily outdrawing a new picture from DreamWorks Animation and handing Time Warner Inc.'s movie division its first win of the summer season.
The Warner Bros. picture based on the DC Comics superhero brought in weekend sales of $100.5 million in the U.S. and Canada, researcher ComScore Inc. estimated Sunday in an email. The other new release, "Captain Underpants: The First Epic Movie," placed second with $23.5 million in sales for distributor 21st Century Fox Inc. and DreamWorks Animation owner Comcast Corp.
Warner Bros. needs a critical and commercial success from "Wonder Woman." The DC characters are a core part of the studio's movie business, yet the previous two films were panned by critics and failed to do as well as superhero pictures from Walt Disney Co.'s Marvel division.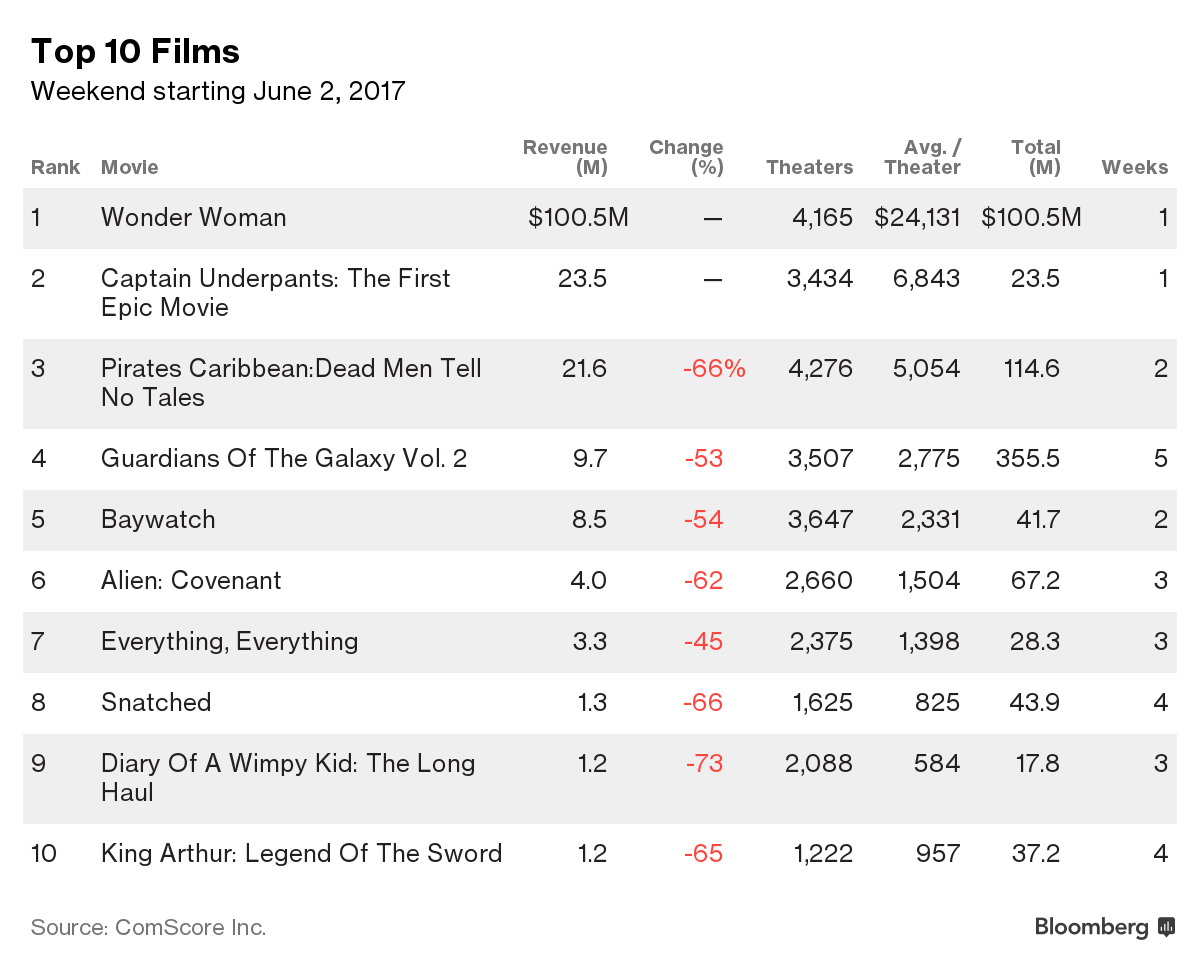 "Wonder Woman" features Israeli actress Gal Gadot in the title role. She was introduced to movie fans in last year's "Batman v Superman" film.
In the new picture, Gadot plays Diana, princess of the Amazons, in a story that retraces her origins to the time of World War I. Chris Pine is featured as an American pilot who crashes off the sheltered island where Diana lives and tells her of the raging global conflict, which she then feels compelled to join.
"Wonder Woman" cost $149 million to make, not including marketing costs, while estimates for weekend sales ranged from $89 million at Box Office Mojo to $111 million at BoxOfficePro.com. The film ranks among the most critically acclaimed comic-book movies, with 93 percent positive reviews, according to aggregator Rottentomatoes.com.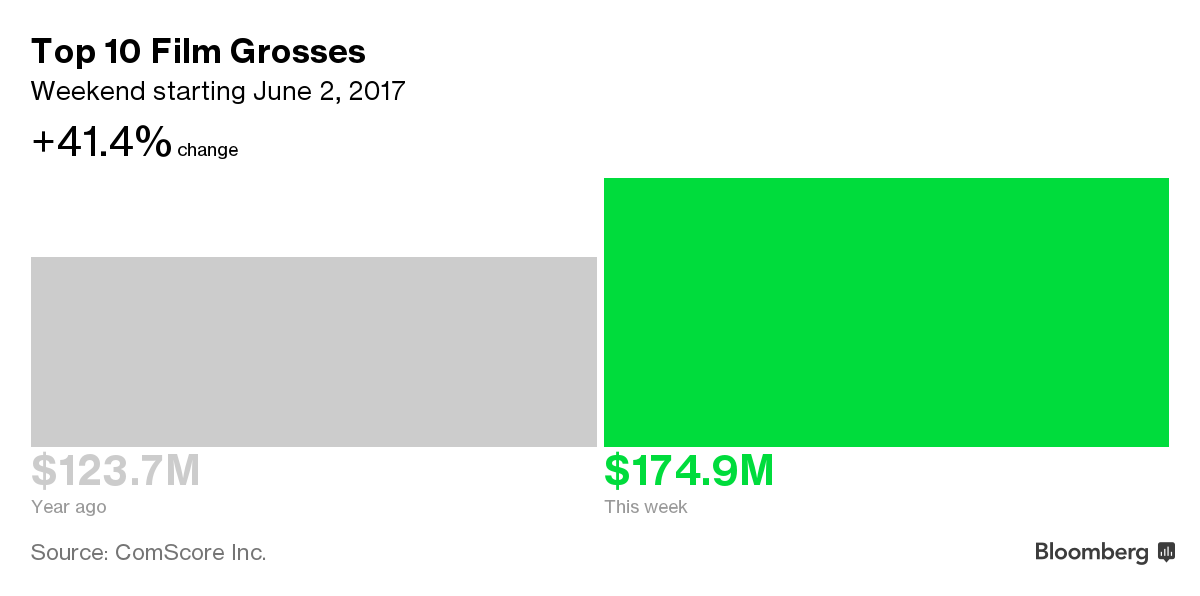 "Wonder Woman" is also the first big-budget superhero movie directed by a woman. Patty Jenkins's only other big-screen credit is "Monster," a 2003 crime drama that garnered an Academy Award for lead actress Charlize Theron.
"Captain Underpants" is based on the series of children books by Dav Pilkey. Featuring the voices of Kevin Hart and Ed Helms, the film follows pranksters George and Harold, who hypnotize their school principal into thinking he is a dim-witted superhero. The movie was forecast to place second with $29.5 million in sales, according to BoxOfficePro.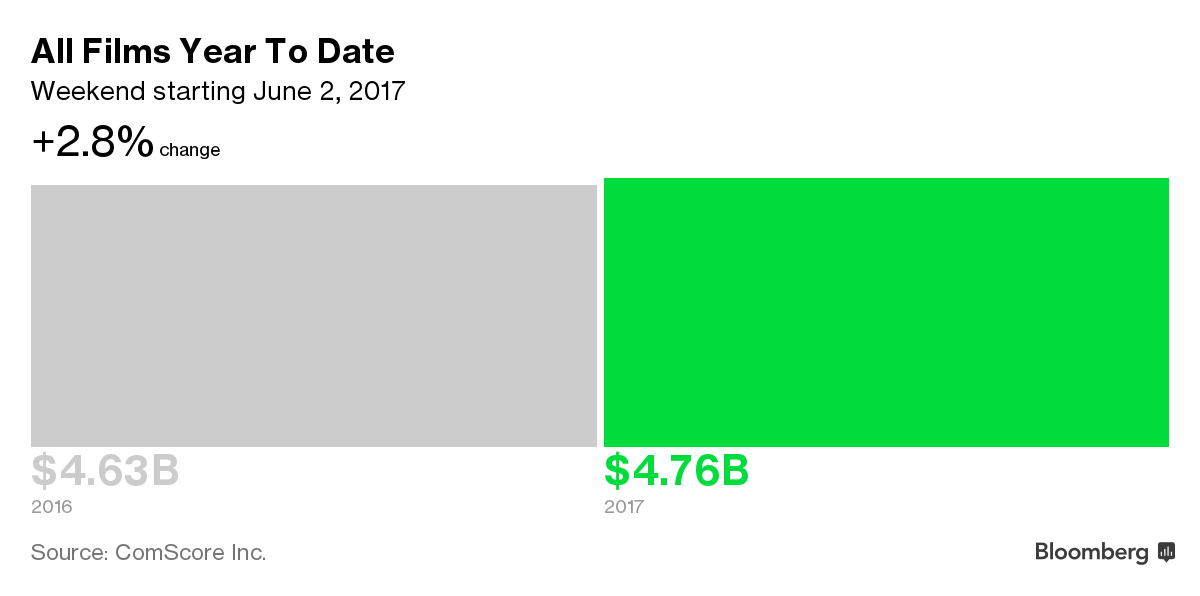 Before it's here, it's on the Bloomberg Terminal.
LEARN MORE