Rusal's Refinancing Frees Firm to Pay Dividends When It Wants
By and
Aluminum producer can pay dividends without lender approval

CEO says Rusal isn't considering selling shares to raise cash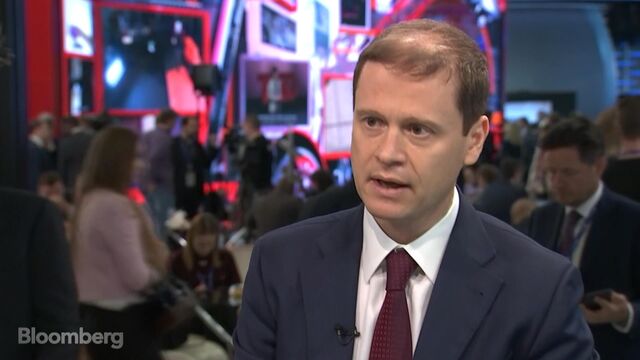 United Co. Rusal, the largest aluminum producer outside China, will be able to pay dividends without the approval of its lenders for the first time in at least seven years after recent refinancing eased debt covenants.
The company conducted two eurobond sales this year and tapped the panda bond market for the first time. That has helped change the way net debt is calculated and will allow the firm to make shareholder payments in line with its policy whenever it wants, Chief Executive Officer Vladislav Soloviev said in an interview in St. Petersburg, Russia. The board still has final say, he said.
Rusal made about $500 million of combined dividend payments in 2015 and 2016, the first since the Russian company's initial public offering in 2010. As well as the bond issues this year, it has also signed up to a $2 billion pre-export finance facility. Following the refinancing, the producer doesn't see any need to raise cash through selling shares, Soloviev said.
Aluminum's recovery may also support dividend payments, with the metal rising 13 percent this year to above $1,900 a ton. Rusal sees that price as sustainable and expects the market to remain stable through next year, Soloviev said in separate interview with Bloomberg TV.
He also said the company isn't yet discussing a new supply contract with Glencore Plc because the current one doesn't expire until next year. It's working on extending direct sales agreements, but still wants to conduct as much as 20 to 25 percent of sales through traders, Soloviev said.
Quotes from this Article
Before it's here, it's on the Bloomberg Terminal.
LEARN MORE