German chancellor to rally Europe, world after Trump's move

Reaches out to Trump's U.S. critics to 'protect creation'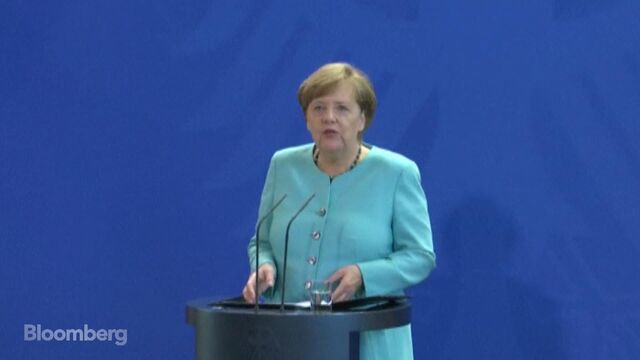 German Chancellor Angela Merkel said she'll rally Europe and the world behind the Paris climate accord, calling it "irreversible" even after President Donald Trump's pullout.
Merkel, who has signaled she's losing faith in the U.S. as a dependable ally, vowed to press ahead "more decisively than ever" with combating climate change and praised Americans who support her cause, using a religious image to drive her point home.
"We need this Paris agreement to protect creation," she told reporters in Berlin on Friday in her first public comments on Trump's decision. "Nothing can or will stop us."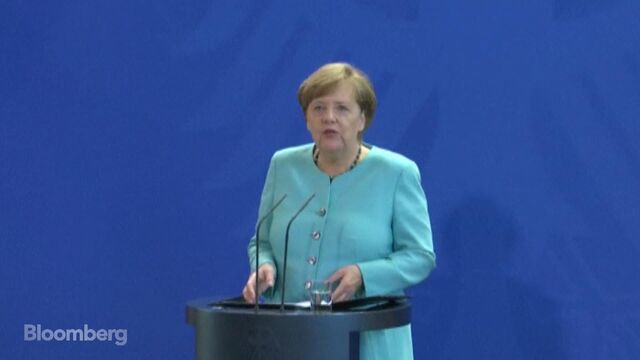 The announcement by Trump, who said that the climate pact favors other nations at the expense of American workers, is prompting dismay among European governments and prominent U.S. business leaders. For Merkel, a Lutheran pastor's daughter who holds a PhD in physics, it also offers a chance to burnish her environmental credentials as she seeks a fourth term as chancellor in September.
Trump's suggestion that the almost 200-nation agreement could be renegotiated was rejected by the chancellor's chief of staff, Peter Altmaier.
"We were not just sad but disappointed that a very important partner on climate change would drop out with the stroke of a pen," Altmaier told German broadcaster ARD. "Personally, I believe that renegotiation is the wrong approach."
Merkel, who presided over an early United Nations global-warming conference in Berlin in 1995 when she was Helmut Kohl's environment minister, said she'll keep fighting.
"There's no doubt that the road will be rocky -- I've experienced that again and again since I entered politics," she said Friday. "But when I look back at the last 20 years, I'm also convinced that the path is irreversible."
Before it's here, it's on the Bloomberg Terminal.
LEARN MORE