Oil major says it would be good for U.S. to stay in Paris pact

Transition to low-carbon future is inevitable, says Bob Dudley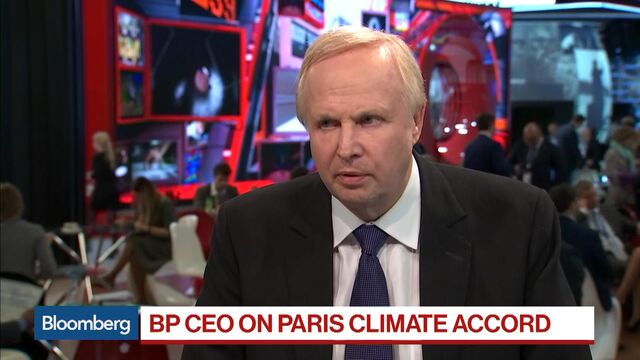 The U.S. should find new policies to support the inevitable transition to a low-carbon economy if it quits the Paris Agreement on climate change, said BP Plc Chief Executive Officer Bob Dudley.
With President Donald Trump hours away from announcing his decision over whether to keep the U.S. in the international deal on global warming, Dudley reiterated BP's backing of the accord and said the shift to cleaner fuels is already in train.
"We've got to transition the world to lower-carbon forms of energy," Dudley said in an interview on Bloomberg television in St. Petersburg, Russia. If Trump quits the accord "we need to be really clear -- rather than just walking away from it -- what you put in place in the United States."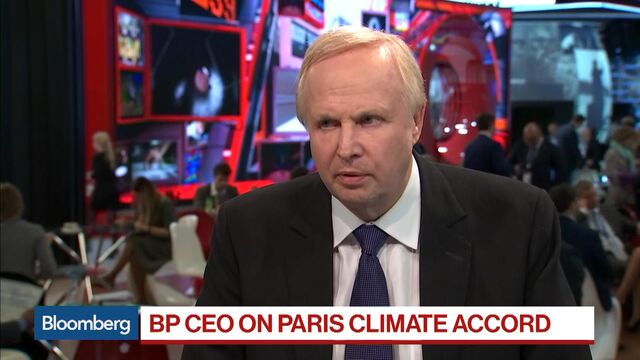 Trump is leaning toward pulling out of the accord, people familiar with his thinking said on Wednesday. Such a decision would come despite calls to remain in the pact from the Vatican and companies as diverse as Exxon Mobil Corp., Tesla Inc. and Apple Inc. It could have a domino effect on the participation of other countries, making it almost impossible and extremely expensive to stop catastrophic climate change.
It would be good if the U.S. stayed in the Paris deal, Dudley said, and the nation should look at other mechanisms to replace it if they leave. "We all want to know how the formula will work, but I think the concept of Paris needs to stay in everybody's mind," he said.
BP is among eight oil companies that together produce hydrocarbons that generate as much climate-damaging pollution as the entire U.S., according to a study by London-based researcher CDP.

BP is part of an industry group on climate change which pledged to invest $1 billion over the next 10 years to develop technologies to capture and store emissions of greenhouse gases and improve energy efficiency. The London-based company has also called for a global price on carbon and is pursuing more investments in natural gas, which produces fewer carbon emissions than oil or coal.
The focus on tackling climate change should be directed to Asia where "about one giant coal fired power plant" is built every week, Dudley said. For example, the World Bank and other multilateral development agencies should encourage new investments in natural gas and renewable energy in the developing world, he said. "For me that's the epicenter of this."
Before it's here, it's on the Bloomberg Terminal.
LEARN MORE