Leaving deal reduces pressure for action, advocates warn

Agreement offered 'a means of holding the U.S. accountable'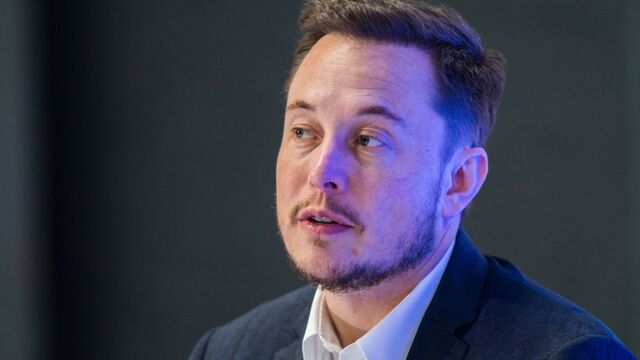 President Donald Trump, four months into office, has already moved to eliminate regulations on power-plant emissions, rethink automobile fuel efficiency standards, and slash research spending on energy breakthroughs. 
Now, Trump's announcement that he'll withdraw from the Paris pact eliminates one last check on his administration jettisoning any and all climate policies.
"We're getting out," Trump said in the White House Rose Garden on Thursday, adding that he'd be willing to renegotiate terms for a better deal. "I can put no other consideration before the well-being of American citizens."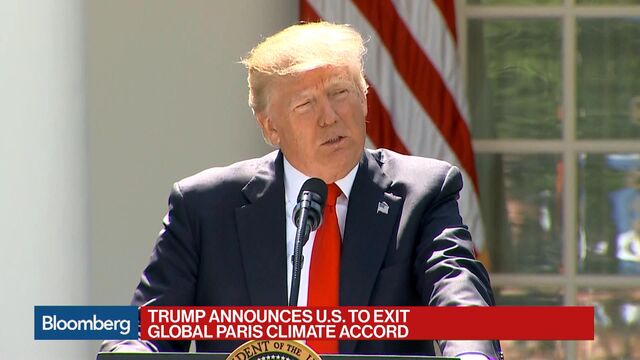 Withdrawing from the 2015 pact of almost 200 nations could dissuade some foreign investors from taking part in U.S. clean-energy projects, risk retaliation on U.S. exports, and make it harder for future presidents to enter into similar climate deals, environmental and corporate advocates for the pact warned.
"The agreement provides other countries a means of holding the U.S. accountable," said Elliot Diringer, vice president at the Center for Climate and Energy Solutions and a former adviser to President Bill Clinton. Staying in the deal would have kept "pressure on the U.S. to do better," he said.
Strictly speaking, U.S. emissions won't be affected by leaving the Paris deal, which included no formal enforcement power. Instead, the 2015 accord was made up of each nation offering voluntary commitments to curtail their emissions over time. But staying in the deal would have provided several formal channels for pressure on the U.S.

For critics of the deal -- and what they term climate alarm-ism -- ending that pressure is a feature, not a bug. They say rules to curb the use of fossil fuels harms the U.S. economy and that the agreement was weighted against American industry.
Pressure for ever-greater reductions could eventually have prodded the Trump administration to adopt tougher climate policies, and that's why it's important for Trump to withdraw now, said Myron Ebell, director of the Center for Energy and Environment at the Competitive Enterprise Institute and a former member of Trump's transition team.
Read More: Musk Leads CEOs' Full-Court Paris Press as Trump Weighs Exit
"Pressure applied over a long period of time can wear people down, and administrations can kind of run out of steam," Ebell said in a phone interview. "They start doing stupid things. I'd rather get it over with now, than take the chance."
Under former President Barack Obama, U.S. carbon emissions slid steadily, driven by auto efficiency rules, cheap natural gas and skyrocketing installations of solar and wind facilities.
According to an analysis by the Rhodium Group, U.S. emissions are set to fall to within striking distance of Obama's pledge to cut emissions 17 percent below 2005 levels by 2020. But then, due to Trump's repeal of Obama-era rules, emissions will plateau, leaving the U.S. well short of its Paris commitment of a 26 percent to 28 percent cut by 2025.
Read More: Trump Poised to Reveal Paris Exit Amid Continuing Calls to Stay
One of the ways Paris would have pushed the U.S. to do more is through international meetings, where negotiators from other countries could remind U.S. officials of their country's commitments. In recent weeks, China, Japan and the U.K. pressed the Trump administration on how it would meet with Paris goals while also dismantling these various rules.
Another mechanism would have required the U.S. to submit updated reduction targets by 2020, a process that entails public debate about the need for cuts and the costs of inaction.
"The Paris commitment keeps the nudge, keeps us focused on trying to drive forward with policies," Lynn Scarlett, global managing director for The Nature Conservancy. "Staying in the agreement really makes the question 'What now?' become very important."
Leaving the Paris agreement also sends a chilling message to foreign companies and investors considering putting money into U.S. clean-energy projects, according to Nathaniel Keohane, vice president for global climate at the Environmental Defense Fund. Those investors could infer that the Trump administration will next target tax credits and other policies that support renewable energy -- and decide to put their money elsewhere.
"You're looking for long-term signals about the direction that policy is going to be headed," said Keohane, who worked in the Obama White House. While investment decisions depend on a range of factors, he said, Trump pulling out of the Paris deal "is sure as hell not going to help."
Read More: Trump's Difficult Choice on Paris Climate Accord: QuickTake Q&A
Others said the most important effect of Trump's decision won't be felt under this administration, but could have impacts under a future president who wants to address climate change. 
Leaving Paris risks weakening support for such agreements, said Jake Schmidt, director of the Natural Resources Defense Council's international program. The U.S. helped negotiate the Kyoto Protocol in 1997, but then never ratified it. And now, walking away from Paris makes the nation with the most carbon emissions in history 0-2 on international climate pacts. It validates the argument that effective international coordination is inherently impossible, because some countries will always back out.
"The barrier to entry in the Kyoto Protocol was always, we can't do it if China and India aren't moving forward," said Schmidt. "If the Paris agreement is perceived as solving that, then undoing it is a climate denier's win."
Carbon Tariffs
Corporate leaders also warn that U.S. isolation could lead to consumer boycotts, being left out of preferential purchase agreements or some kind of carbon tariffs from the European Union, China or other nations. Twenty-five companies, including Intel Corp., Microsoft Corp. and PG&E Corp., signed onto a letter that ran as a full-page advertisement in the New York Times Thursday warning of potential "retaliatory measures" by other nations.
Environmentalists also worry that leaving the Paris deal will lead to higher emissions by other countries. One way that could happen is if some of the countries already ambivalent about the deal use American withdrawal as political cover to do the same. Andrew Light of the World Resources Institute said China and India are unlikely to pull out, but that Russia might.
Diringer, the former Clinton adviser, stressed the difficulty in figuring out what might happen next. Businesses might exert more pressure on Trump to reverse himself. Democrats might take control of Congress in 2018, which could prompt a grand bargain on energy policy. Other countries -- China, Germany or Canada, for example -- could take the U.S.'s place in pushing global emissions reductions.
"One clear lesson of the last year and the half is the utter unpredictability of everything," he said.
Before it's here, it's on the Bloomberg Terminal.
LEARN MORE