Balance of Power: Trump Cliffhanger
By and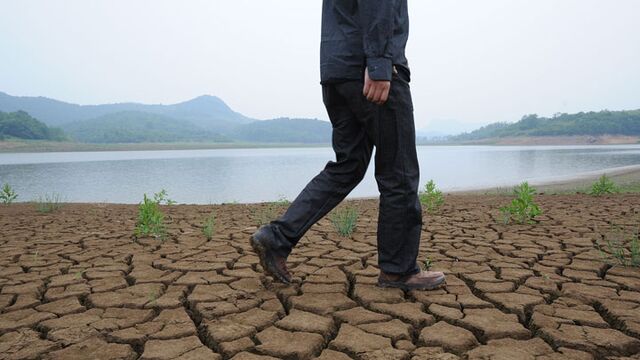 If President Donald Trump pulls out of the Paris climate accord today, the decision will put him at odds with an array of global stakeholders, including two he doesn't like to upset: CEOs and his own daughter.
Corporate titans like Apple's Tim Cook and Dow Chemical's Andrew Liveris are pressuring him to stay in despite signs that he's leaning toward an exit. Tesla CEO Elon Musk said he'd quit a White House advisory council if Trump bolts. Ivanka Trump has also been lobbying him.
So why disappoint? Trump says it's all about jobs and his firm belief that his voters will get hurt the most by staying in. Multi-nation accords also run counter to his dealmaker's DNA, because who can get the upper hand -- or put America first -- against 190 other countries?
Trump has a history of U-turns -- just think of NAFTA -- and often changes his mind repeatedly before big decisions. And while it might be too late for Angela Merkel to sway him, Paris advocates should hope the last two people he talks to are supporters of the accord. If Ivanka and Secretary of State Rex Tillerson catch him on the way to the podium, it might not be too late.
Sign up to receive the Balance of Power newsletter in your inbox, and follow Bloomberg Politics on Twitter and Facebook for more.

Global Headlines
China and the EU line up against Trump | In the latest sign of how Trump's policies are redrawing global alliances, Chinese Prime Minister Li Keqiang said his country will stick to its climate pledges and won't "stand alone." China and the EU are using talks in Brussels today to present a united defense of free trade and the climate pact. A draft seen by Bloomberg says clean energy will "become a main pillar of their bilateral partnership."

U.K. poll pendulum | A day after a shock YouGov projection showed Prime Minister Theresa May's majority wiped out, Bloomberg spoke to six top polling companies about where the Conservatives stood a week before the vote. Their message to markets: May is on track to increase her parliamentary majority, with five of the pollsters seeing a majority of at least 40, enough to appease traders on edge.

Turnbull wants China to step up | Australian Prime Minister Malcolm Turnbull called on Beijing to bring its influence to bear on Kim Jong Un's North Korea. "China has the greatest leverage over North Korea, and with the greatest leverage comes the greatest responsibility," Turnbull told Bloomberg in a preview of his keynote speech Friday at the Shangri-La security forum in Singapore. 

A less violent world | The U.S. declined the most in an annual study of global peace, dropping 11 places to 114 in the index published by The Institute of Economics and Peace. Political turbulence and deteriorating press freedom were among the reasons cited for the drop. Despite wars in Yemen and Syria, and upheavals in Brazil and Venezuela, the world as a whole became more peaceful in 2016, with 93 countries showing improvements.

India's tax chaos | With 1.3 billion people and 22 official languages, India faces a complex web of challenges as it rolls out a new national sales tax on July 1. Bibhudatta Pradhan takes a look at some of the potential pitfalls for the system that will process as many as 3.5 billion invoices each month. 

Trump's Pennsylvania wizard | After masterminding Trump's crucial election win in Pennsylvania, David Urban has emerged as one of Washington's most influential lobbyists, Ben Brody writes today. Urban's firm, American Continental Group, has registered 18 new clients this year — six times as many as a year ago — bringing in at least $550,000 in the first three months of 2017. 

And finally... Ship by ship, China is assembling a modern navy capable of projecting force far from home, with the country estimated to overtake the U.S. in some warship classes by 2030, according to the Center for a New America Security. How to respond will be on the minds of defense officials and top brass crowding into Singapore's Shangri-La Hotel tomorrow for Asia's most high-profile security conference.

Before it's here, it's on the Bloomberg Terminal.
LEARN MORE