ADP Data on Business Hiring Gain Shows Solid U.S. Job Market
By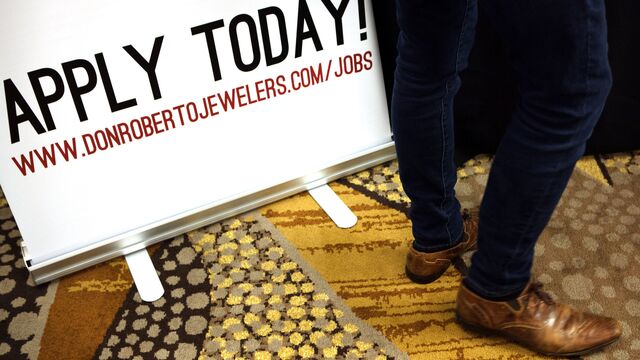 Companies adding more workers to U.S. payrolls in May than forecast indicates the job market is powering ahead, data from the ADP Research Institute in Roseland, New Jersey, showed Thursday.
Highlights of ADP Report (May)
Private payrolls rose by 253k (est. 180k) after revised 174k gain in April
Goods-producing industries, which include manufacturers and builders, increased headcounts by 48k after 6k
Service providers boosted payrolls by 205k, the most since November, after 167k
Key Takeaway
Businesses continue to hire workers in addition to retaining existing employees, indicating sustained job-market progress that helps explain why Federal Reserve policy makers are projected to raise interest rates when they meet later this month. The ADP report may help bolster economists' forecasts for the private payrolls tally in the May jobs report due from the Labor Department on Friday.

Economist Views
"Job growth is rip-roaring," Mark Zandi, chief economist at Moody's Analytics Inc. in West Chester, Pennsylvania, said in a statement. Moody's produces the figures with ADP. "The current pace of job growth is nearly three times the rate necessary to absorb growth in the labor force. Increasingly, businesses' number one challenge will be a shortage of labor."
Other Details
Hiring in construction jumped by 37,000
Factories added 8,000 workers
Companies employing 500 or more workers increased staffing by 57,000 jobs; payrolls rose by 113,000 at medium-sized businesses, or those with 50 to 499 employees; while small companies' payrolls climbed 83,000
Quotes from this Article
Before it's here, it's on the Bloomberg Terminal.
LEARN MORE