business
Your Evening Briefing
Bloomberg News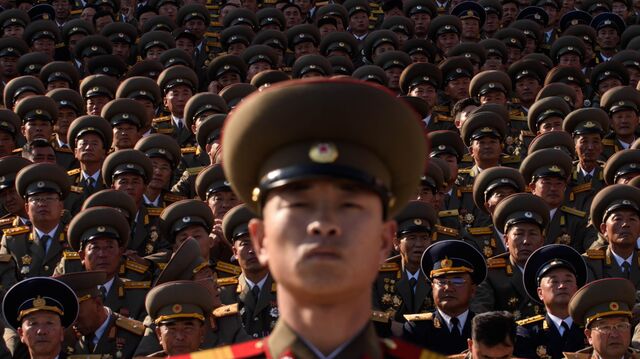 The evening briefing will soon be available in your inbox every day. To be among the first to get it, sign up here.

Kim Jong Un has more foreign friends than you think. For all the sanctions, North Korea still retains diplomatic and trade ties with dozens of nations around the globe. Kim's regime managed to rack up trade with scores of partners worth about $6.6 billion last year, with China accounting for about 90 percent of that total. The republic recently established relations with nations like the U.K. and Germany when its nuclear program was supposedly frozen. It maintains embassies in 47 countries, and 24 of them also have embassies in Pyongyang. Perhaps this is why the U.S. ambassador to the United Nations urged other countries to do more to put pressure on the rogue nation over its weapons program. Heck, have a hankering for some North Korean fare? About 100 North Korean restaurants are scattered across about a dozen countries. —Kristine Servando and Brent O'Brien

Ivanka Trump's fashion brand has a shopping bag full of headaches. From having to pivot downmarket because the rich people it targeted weren't buying, to seeing a slew of retailers publicly drop the brand or quietly remove it from stores, to labor watchdog investigations into supplying factories, Ivanka's fashion-mogul path hasn't been a cakewalk. 
Australian consumers aren't happy. Their sentiment has remained negative this year through May for the first time since the depths of the global financial crisis in 2009. As many shoppers are saddled with record household debt and weak wages growth, it's hard to see the pessimism breaking.
Banker's parents bought into China IPOs he helped arrange. A former UBS Group investment banker was linked to several Hong Kong listings over the past two years in which his parents featured as investors. UBS has reported one such case to Hong Kong's regulator after determining the banker may have breached internal compliance rules, a person with knowledge of the matter said.
A Chinese billionaire's app has been plagued with problems. As consumers worldwide increasingly turn to buying online instead of going out shopping, Wang Jianlin thought he could get ahead of the threat to his 185-mall empire by launching an app to lure people in: to buy movie tickets, book dinner reservations, check for parking spaces and download discount coupons. But it hasn't quite gone as planned.
Unorthodox testing tactics and a willingness to borrow ideas from everywhere have helped make Japan's discount-furniture king Akio Nitori one of the nation's richest people. His namesake furniture company is the country's biggest and has even fended off Ikea. Every one of Nitori Holdings's products must survive a virtual torture chamber of tests before they're ready for showrooms, and it's paying off.
Was your flight just delayed? Better call AirHelp! When it launched in 2013, AirHelp made a simple promise: report your flight disasters to the company's customer service agents, and they'll litigate against airlines on your behalf. You don't have to pay a penny—unless they manage to get you a settlement. And when they do, the service takes a 25 percent cut. 

Before it's here, it's on the Bloomberg Terminal.
LEARN MORE