Why Golf Wants All the Beef It Can Get
The unlikely pairing of the PGA Tour and Arby's rests on a golfer known as Beef Johnston.
By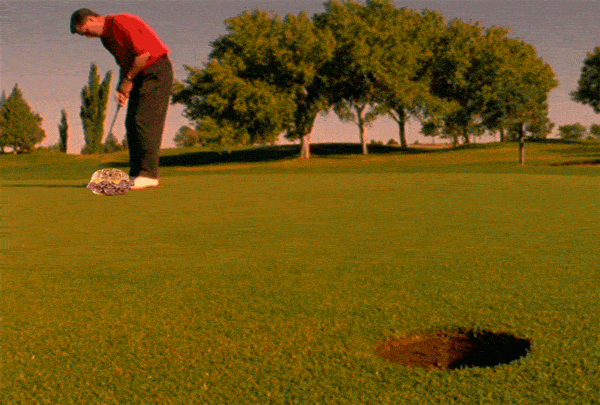 The PGA Tour has picked Arby's as its first official restaurant sponsor, a match even Arby's admits isn't obvious. "If you were thinking about who was going to be the official restaurant of the PGA Tour, Arby's wouldn't be the first one that comes to your mind," says the chain's chief marketing officer, Rob Lynch. "You'd think like Capitol Grille or Ruth's Chris Steakhouse."
Yet the pairing, reported by ESPN today, fits with Arby's desire to move up-market and the Tour's desire to widen its appeal beyond the country club. The two have met in the middle, signing a four-year deal.
Andrew Johnston, the young British golfer better known as "Beef," played the unlikely role of matchmaker. Johnston has been working with Arby's since the PGA Championship last July. The chain of 3,300 restaurants signed him to a one-year deal, beginning in January, with an option to extend. He is its only celebrity pitchman.
The PGA deal wouldn't have happened without Johnston, Lynch says: "Beef is what makes this fit. He is what makes it work." In fact, the deal assumes Johnston will stay on the PGA Tour during the four-year term, which is not a given. He earned his spot on the tour for the first time last year and is currently ranked No. 117 in the world. If he drops off, both sides can reconsider. (Lynch declined to give financial terms.)
Johnston—and golf—are part of Arby's push to market its franchises as more smokehouse, less food court, a niche it calls "fast-crafted." Some of its locations have been remodeled to feature wood paneling and Edison-style light fixtures. The chain has added two Manhattan outposts, adopted "We Have the Meats" as a slogan, and introduced menu items such as a brisket sandwich and Buffalo chicken sliders.

Johnston, a big-bearded, big-eating folk hero in the model of John Daly, is "the perfect kind of fit," says Doug Shabelman, president of Burns Entertainment, an agency that helps brands find personalities for ad campaigns. (He did not help Arby's with Beef.) "He definitely appeals to the casual golfers, the guys who are having a six pack or a 12 pack on the course."
Despite having nearly 50 sponsors, including Coca-Cola, Grey Goose, and Michelob Ultra, the PGA Tour has never had a restaurant deal. Brian Oliver, the tour's senior vice president of sponsorship and partnership, told ESPN that the success of Johnston's relationship with Arby's prompted the tour to look more closely at the chain. Regular golfers, it found, were unusually likely to be Arby's customers.
"There are actually a lot of our customers who love golf and a lot of golfers who love Arby's," says Lynch.
Before it's here, it's on the Bloomberg Terminal.
LEARN MORE