markets
Too Soon to Price in a Sept. Fed Hike? Investors Think Maybe
By
Gap between Fed and markets not as big as before March meeting

September odds at 30 percent mean still some work to be done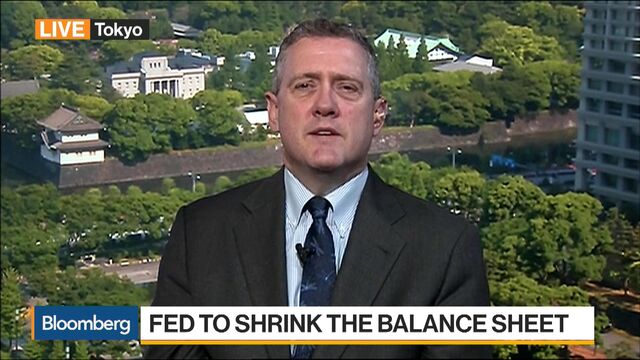 As the next meeting of Federal Reserve policy makers in mid-June draws near, investors are putting the chances that they'll raise interest rates at nine in ten.
Still, despite many officials' insistence that they would like to raise rates twice before the end of the year, following their increase in March, market odds on a September hike -- at only about one in four -- haven't followed the betting on June higher.
Why not? The answer may just be that it's still too early, judging by how the three increases officials have delivered so far in this tightening cycle have played out.

In fact, the current pattern headed into the upcoming meeting of the U.S. central bank's rate-setting Federal Open Market Committee, scheduled for June 13-14 in Washington, looks a lot like the run-up to the Fed's first hike of the cycle in December 2015.
At the time, about two weeks before liftoff, investors were discounting the odds of another increase three months later by a similar amount as today. Officials didn't end up raising rates in March 2016, despite signaling at the December 2015 meeting that they would like to, because market turmoil ignited by fears over global growth got in the way.
It wasn't until December 2016 that policy makers were able to hike again. And based on how the year had just gone, investors were considerably more skeptical about the Fed following through with another increase three months later than they were the year before -- a subsequent hike in June was seen as more likely than one in March.

That ended up being wrong, and it took a heavy dose of signaling just two weeks before the March meeting to communicate what was coming. While officials may find themselves having to do the same thing again between June and September, they won't have quite as much work to do as they did between December and March.
Investors may also be treating September with caution due to recent declines in U.S. inflation and the potential for political surprises in Europe ahead of elections in the U.K. and Germany, said Neil Dutta, head of U.S. economics at Renaissance Macro in New York.
A measure of underlying inflation pressures Fed officials watch closely declined in April for the third month in a row to 1.5 percent year over year, according to figures published Tuesday by the Commerce Department in Washington.
"The apparent lack of progress in moving core inflation back to 2 percent is a source of concern," Fed Governor Lael Brainard said Tuesday during a speech in New York, adding that if "lack of progress on inflation persists, it may lead me to reassess the expected path of the federal funds rate in the future, although it is premature to make that call today."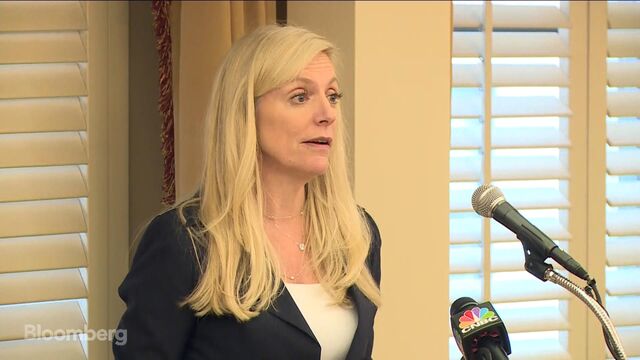 Brainard's comments sparked a decline in interest rates as investors marked down the probability of a September rate hike even further.
"As we get closer to September, the odds may shift higher pretty rapidly," Dutta said. "If the Fed's outlook is correct, then you can easily see the market pricing it in."
(
Updates charts and adds Brainard comments in penultimate paragraphs.
)
Before it's here, it's on the Bloomberg Terminal.
LEARN MORE