Puerto Rico Judge Halts Payment to Sales-Tax Bondholders
By and
Ruling sets up bigger fight over who owns $400 million

Decision is first substantive ruling in island's bankruptcy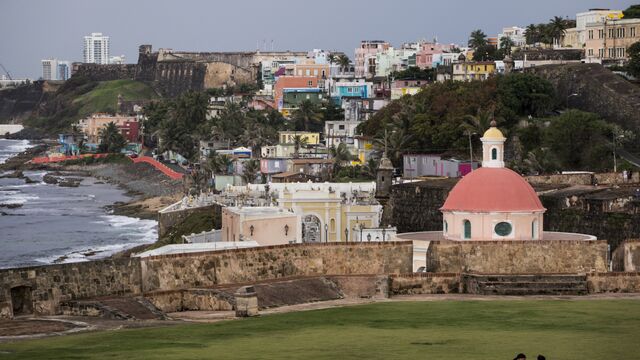 The judge overseeing Puerto Rico's bankruptcy blocked an interest payment due Thursday to bondholders who have been fighting each other and the commonwealth for control of $400 million.
The $16 million payment on the bonds, known as Cofinas, and subsequent payments will be halted until several disputes over who owns the money -- and who should get it -- can be resolved, U.S. District Judge Laura Taylor Swain said Tuesday at a hearing in Manhattan federal court. It will be the first missed payment on the Cofinas, which had been paid on time even while other Puerto Rico debt went into default.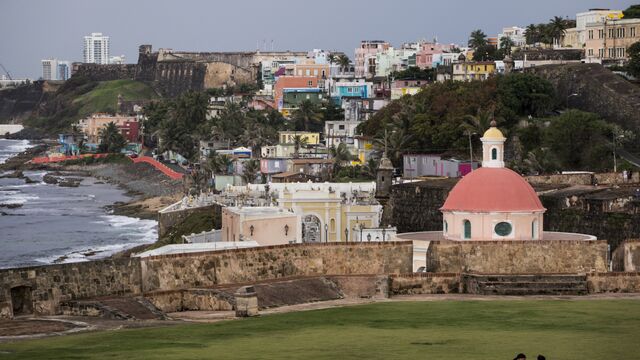 Swain put off two more complicated battles at the heart of Puerto Rico's bankruptcy case, which was filed this month to restructure $74 billion the commonwealth says it can't afford to pay. 
The first is whether the sales tax agency that issued the debt, known as Cofina, is in default on the $17 billion of debt for which it's responsible. The second is whether general obligation bondholders have a right to be paid with sales-tax receipts backing the Cofinas.
Swain said her goal was "keeping the money safe and intact" while the broader disputes are resolved. She made her decision at the request of the bondholder trustee, Bank of New York Mellon Corp., which has been caught in the middle of a battle among competing groups of bondholders.
Senior and junior Cofina holders have been fighting over how the interest should be divided. A senior group argued that it should be paid in full before the juniors get anything, which would have meant holding back the juniors' $5 million share of the $16 million interest payment. 
No Payment
But both are united in their assertion that the sales-tax money is collected on their behalf and, until they are paid, none of it can be touched by the commonwealth. 
Swain rejected the demand from senior Cofina holders that they be paid immediately.
Lawyers for Cofina urged Swain to rule in a way that could not be used by bondholders to strengthen their argument that the agency has defaulted. But lawyers for some Cofina holders and Bank of New York asked Swain to address the default question before Aug. 1 -- when, according to data compiled by Bloomberg, $278 million comes due.
A finding of default could accelerate the debt, making it all come due at once. It may also change how payments are made, preventing any money from going to the junior bondholders until the seniors are fully paid.
Swain's ruling doesn't change the flow of sales-tax revenue to Bank of New York. Historically, those receipts go to the bond trustee from July, the start of the fiscal year, until January, when the general fund begins receiving the money. Whether that flow should be interrupted may be among the disputes Swain will be asked to consider in coming weeks.
Some Cofina bonds fell after Swain's ruling. Junior sales-tax debt maturing in 2037 traded at an average of 23.21 cents on the dollar at 2:47 p.m. New York time, down from 24.3 cents Friday, according to data compiled by Bloomberg.
The case is In re Commonwealth of Puerto Rico, 17-03283, U.S. District Court, District of Puerto Rico (San Juan).
— With assistance by Bob Van Voris
Before it's here, it's on the Bloomberg Terminal.
LEARN MORE