Canadian Sushi Maker Bento Files for Initial Public Offering
By
Country's largest sushi maker is seeking listing in Toronto

Ontario company looking to raise a similiar amount to Freshii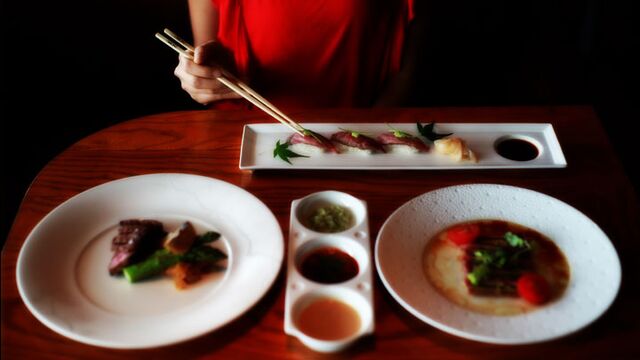 Canadian sushi maker Bento Inc. filed for an initial public offering in a share sale and is seeking to raise more than C$100 million ($74 million).
The Markham, Ontario-based company plans to list its shares in Toronto, according to a regulatory filing Monday. Bento has hired Bank of Nova Scotia and Canadian Imperial Bank of Commerce to advise on the share sale.
In the filing, Bento didn't detail how much it planned to raise or how much it planned to price its shares in the IPO. The company is seeking a similar amount to what health-food chain Freshii Inc. raised earlier this year in its own stock sale, people familiar with the matter have said. Freshii raised C$144.2 million in its January IPO.
A representative for Bento declined to comment.
Bento joins a flurry of IPOs in Canada this year. There have been seven initial stock sales so far this year with a raise of at least C$100 million, according to data compiled by Bloomberg.
The largest Canadian IPO in 2017 has been Kinder Morgan Canada Ltd., which raised C$1.75 billion in its share sale and is expected to start trading Tuesday in Toronto.
Last week, Jamieson Wellness Inc. also filed for its own IPO although it didn't disclose the size of the raise it was seeking. The company, which manufactures and markets sports nutrition products and supplements, is backed by private equity firm CCMP Capital Advisors.
Bento Sushi started in downtown Toronto in 1996 as a small takeout shop offering sushi, bento boxes and other ready-to-eat food, according to its website. It now has more than 450 locations in Canada and the U.S. The company, which also sells its products at grocery stores across Canada, employs over 1,400 sushi chefs and serves more than 15 million sushi portions per year.
The company said its revenue increased from C$58.7 million in fiscal 2014 to C$79.5 million for the 12-month period ended Feb. 25. Its adjusted earnings before interest, tax, depreciation and amortization nearly doubled from C$5.4 million to C$10.5 million over the same period, the documents show.
Before it's here, it's on the Bloomberg Terminal.
LEARN MORE