Your Evening Briefing
Here are today's top stories.
Bloomberg News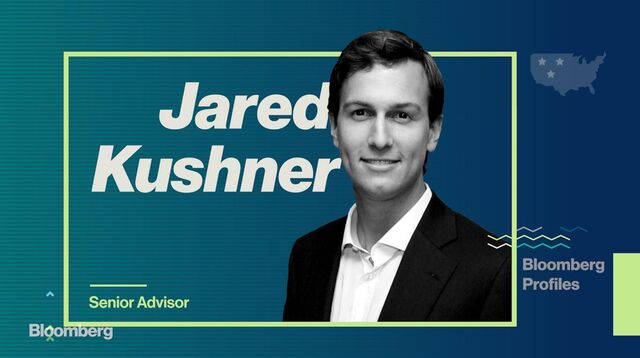 Want to receive this post in your inbox every afternoon? Sign up here.
As the world's most powerful leaders convene in Sicily for the two-day G-7 summit, there's a new dynamic in the air. Last year, the final statement from the meeting clocked in at 32 pages. This year's is on pace to be one-third the length, reflecting the difficulty of bridging a divide between President Trump and the six other world leaders — especially on matters of climate change and trade. That discrepancy alone speaks volumes. —Megan Hess
The Kushners' Blackstone connection is on display in Saudi Arabia. Last week, when Saudi Arabia announced a $20-billion investment in a U.S. infrastructure fund managed by Blackstone, many noticed it came shortly after Jared Kushner personally negotiated a $110-billion arms sale to the country. What went unnoticed is Blackstone's importance to the Kushner family company. Since 2013, the firm has loaned more than $400 million to finance four Kushner Cos. deals.
What G-7 leaders will argue about in Sicily. The deadly terror attack in the U.K. has catapulted security to the top of the agenda for the G-7 summit this weekend. Yet the nations gathered do not see eye to eye on trade, immigration and climate change. The leaders are preparing to sign off on a substantially pared-down statement at the close of their meeting.
Electric cars will soon cost less than gasoline. Battery powered cars will be cheaper to buy than conventional gasoline ones in the U.S. and Europe as soon as 2025, new research shows. Batteries currently account for about half the cost of electric vehicles, and their prices will fall by about 77 percent between 2016 and 2030, according to Bloomberg New Energy Finance.
Trump blasted German carmakers and threatened barriers. The president reportedly chided German carmakers for selling too many vehicles in the U.S., contributing to a lopsided German trade surplus that's hurting the U.S. economy. "The Germans are bad, very bad," Trump told EU officials in a closed-door meeting, Der Spiegel reported, citing unidentified attendees. He has repeatedly criticized Germany's high trade surplus with the U.S.
Forget supersonic. Hypersonic is the U.S. military's new speed. For faster flight and quick access to space, the Pentagon is pushing for speeds above Mach 5. Boeing's XS-1 (Experimental Spaceplane), which the company dubs "Phantom Express," got a green light this week by the Defense Advanced Research Projects Agency, or DARPA.
Just how polarizing is Ivanka Trump's fashion label? Public views of the first daughter's fashion label break along political lines, according to new consumer perception data. While liberals really don't like the brand, conservatives are merely lukewarm. It's a bit more complicated when split down gender lines.
Richard Branson's best trip ever. "As a family we are gluttons for punishment," the Virgin founder said of vacations with his adult children. "Last year we did a 2,500-kilometer bike ride, [after a] 10-day hike, from the south of Switzerland to the toe of Italy. Then we swam to Sicily and marathoned up to the top of Mount Etna." You probably have to take a deep breath after just reading that.
Before it's here, it's on the Bloomberg Terminal.
LEARN MORE