'If anything, we would probably look to get tougher on Russia'

President had suggested he'd ease sanctions for help in Syria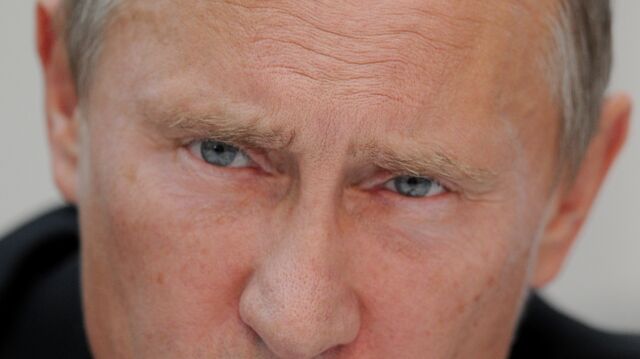 President Donald Trump will maintain Obama-era sanctions against Russia over its role in the Ukraine conflict and may even strengthen them, his top economic adviser said.
"We're not lowering our sanctions on Russia," White House National Economic Council director Gary Cohn told reporters Friday in Taormina, Sicily. "If anything, we would probably look to get tougher on Russia."
His comments mark the strongest statement yet from the Trump administration that sanctions placed by the U.S. on Russia after its military incursion into Ukraine in 2014 will remain in place until Moscow heeds an international accord to resolve the conflict. Trump suggested during his campaign that he'd ease the penalties in return for Russia's cooperation against Islamic State in Syria.
"The president wants to continue to keep the sanctions in place, and I think the president's made it clear how the Russians could have the sanctions lifted and how he could have the sanctions taken away," Cohn said.
Cohn spoke at a briefing on the last full day of Trump's first overseas trip as President. He is participating in the annual Group of Seven summit in Sicily, where he met with key allies, including British Prime Minister Theresa May, German Chancellor Angela Merkel and Japanese Prime Minister Shinzo Abe.
Cohn's remarks come as the administration grapples with an FBI investigation into Russian meddling in the 2016 election, including whether any Trump associates colluded with Russia. The investigation and leaks surrounding it have thrown the administration's agenda off track, overshadowing Trump's travels to the Middle East and Europe.
The crisis in Ukraine has mushroomed into the tensest standoff between Russia and the West since the Cold War. Fighting continues to flare in a war that's killed more than 10,000 people and displaced more than a million.
Diplomacy Stalled
Diplomatic efforts to end three years of conflict in rebel-held eastern Ukraine have stalled, with the government in Kiev and Russian-backed separatists blaming each other for reneging on a 2015 peace accord.
The U.S. and the European Union imposed sanctions on Russia that escalated amid accusations Moscow sent weapons to separatist militias and dispatched its own troops into Ukraine. The U.S. and EU have kept the sanctions in place hoping to get Russian-backed separatists in Ukraine to comply with a cease-fire negotiated in February 2015.
Last week, Merkel said that she and Macron would try to revive talks with Russian President Vladimir Putin on a cease-fire in eastern Ukraine.
Before it's here, it's on the Bloomberg Terminal.
LEARN MORE