Vanguard to Triple Shanghai Staff by Year-End as China Opens
Bloomberg News
Vanguard plans to expand Shanghai team to 15 by year-end

Downgrade won't curb long-term demand for China assets: McNabb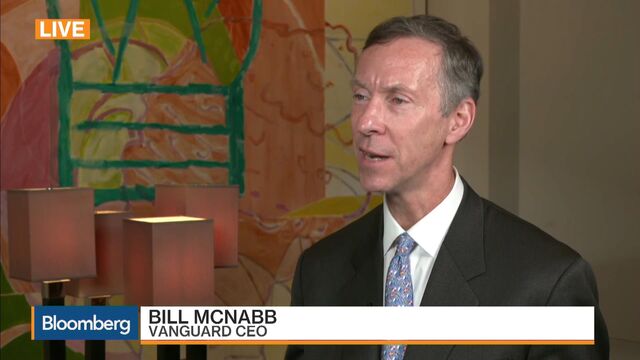 Vanguard Group Inc. said it plans to triple its staff in Shanghai by the end of this year as China opens its capital markets further to foreign players.
The firm, which started a wholly foreign-owned enterprise in Shanghai Thursday, is planning to expand its team in the city to at least 15 by the end of 2017, Chief Executive Officer Bill McNabb said in an interview.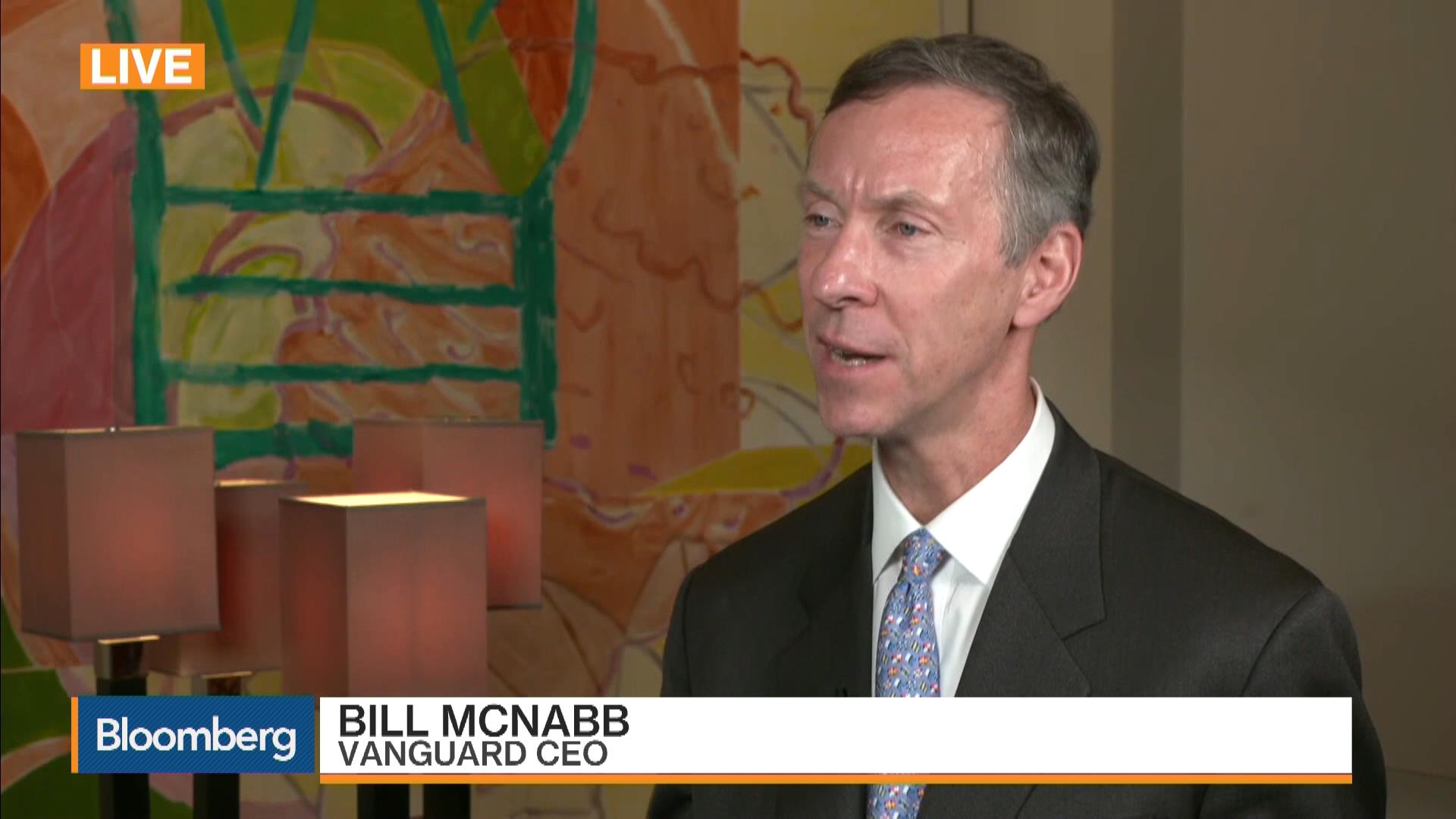 Even amid concerns about China's corporate debt load flagged again this week when Moody's Investors Service cut the nation's credit rating, global fund managers have rushed to the world's second-biggest economy as it quickens opening of its capital markets to help counter outflows and promote global use of the yuan. Fidelity International this month beat global peers to start a private fund in Shanghai with a focus on fixed income and Neuberger Berman Group LLC said it also plans to launch one.
China's debt risks and the Moody's downgrade will curtail short-term investors but won't diminish the appeal for investors taking a longer-term view, McNabb said in the interview in Shanghai.
"If you think the economy will eventually weather this, this is still a vibrant economy versus other parts of the world," he said. "There is increased scrutiny about what's going on. But people are looking into figuring out how to make longer-term investment."

Watch Next: Vanguard's McNabb on China Expansion, U.S. Markets
Markets have been volatile in recent weeks. In the economy which bond legend Bill Gross dubbed the "mystery meat of emerging-market countries," a crackdown on leverage has caused a slump in stocks and bonds.
McNabb said the firm is "cautiously optimistic" about China's efforts to curb debt. 
The government is "trying to delever, tighten regulation while at the same time not stifling growth," he said. "The policies will work."
Vanguard's Shanghai office is located in the Shanghai World Financial Center and occupies approximately 1,271 square meters, according to the firm's press release Thursday.
"There is anticipation that we are going to grow fairly quickly," said McNabb.
Valley Forge, Pennsylvania-based Vanguard is best known for being a pioneer in the area of low-cost index funds and managed about $4 trillion in assets as of year-end.
— With assistance by Judy Chen, Gregory Turk, Tom Mackenzie, and Haze Fan
Before it's here, it's on the Bloomberg Terminal.
LEARN MORE