Vanguard's McNabb Cautious on U.S. as S&P 500 Surges to a Record
Bloomberg News
McNabb speaks in interview with Bloomberg in Shanghai

Vanguard's CEO says that emerging markets are 'cheap'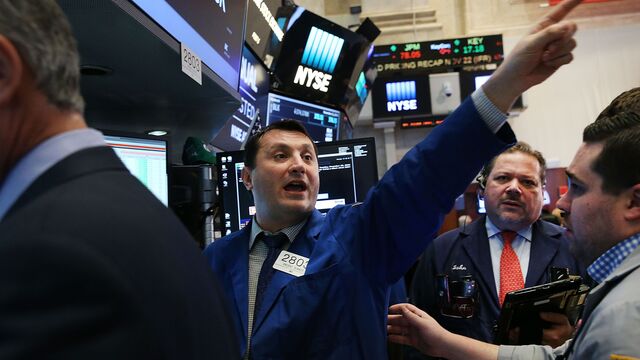 Vanguard Group Inc.'s Bill McNabb, who leads the world's largest mutual fund company, said he is "very cautious" about the U.S. market as stocks have surged to record levels.
"I think the U.S. market is fully valued right now," Vanguard's Chief Executive Officer McNabb said in a Bloomberg Television interview Thursday with Tom Mackenzie in Shanghai, where he earlier announced the firm's plans to start a wholly foreign-owned enterprise. "The thing we worry about is the market essentially making assumptions" that tax reforms will occur, infrastructure spending will increase and regulation will be dialed down, McNabb said.
"The probability of any or all of those things happening in the next six months is pretty low. That would tend to disappoint investors," he said.
U.S. stocks climbed to fresh records on Wednesday as the S&P 500 Index completed its rebound from the biggest selloff of the year, which happened a week earlier. Minutes from Federal Reserve's last meeting showed that officials were unperturbed by recent signs of economic weakness.
The only broad segment of the market that seems "cheap is the emerging market side," McNabb said.
"Of course, everyone is trying to figure out China's next 12 to 18 to 24 months, and that is holding people back a little in terms of investing in the emerging side," he said.
China's stock market has swung between gains and losses this year amid moves by leaders to clamp down on leverage in the financial system. The Shanghai Composite Index has eked out a 0.1 percent gain this year.
Valley Forge, Pennsylvania-based Vanguard is best known for being a pioneer in the area of low-cost index funds and managed about $4 trillion in assets as of year-end. The company, which has shattered records by attracting unprecedented amounts of money into its funds, is among a growing list of global money managers looking to enter China's expanding investment management market.
— With assistance by Sree Vidya Bhaktavatsalam, Judy Chen, and Haze Fan
Before it's here, it's on the Bloomberg Terminal.
LEARN MORE