business
Russia's Novak Sees Room to Do More for Oil After OPEC Flop
By and
Oil-cut deal could be extended or shortened if needed: Novak

Russia will fully meet its pledges, energy minister says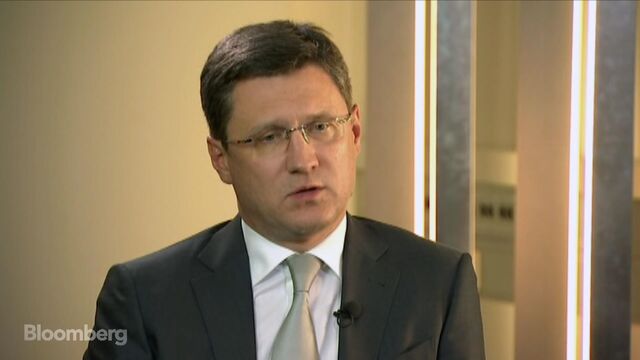 After top oil exporters failed to impress markets with their extended supply cuts, Russia's Alexander Novak said there's more they can do.
Russia and OPEC have tools to further support crude prices if needed, the nation's energy minister said in an interview as a lackluster outcome from their meeting in Vienna sent futures slumping below $50 a barrel in New York.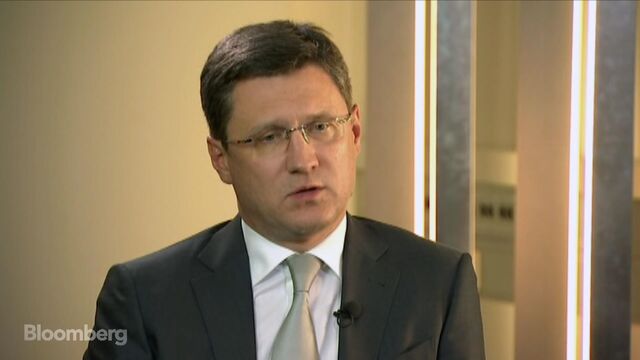 The partners are able to act accordingly "if any actions or adjustments are needed," Novak told Bloomberg television on Thursday. "These adjustment actions can both be aimed at increasing the amount of cuts or reducing the amount of cuts -- all would depend on the market situation, what is needed for the market."
The comments signal a determination to work with Saudi Arabia and other allies in the Organization of Petroleum Exporting Countries to support prices for crude, their economic and political lifeblood. Since they joined forces, futures have rebounded from last year's lows and the exporters have been able to earn more while pumping less.
"We've said we'll do whatever is necessary," Saudi Energy Minister Khalid Al-Falih said after the meeting.
While the exporting nations will prolong the current output targets through March, no new non-OPEC country will be joining the pact, and there was no formal option set out to continue curbs further into 2018. Prices tumbled more than 5 percent to under $49 a barrel in New York on Thursday and traded at $48.91 at 7:55 a.m. in London on Friday.
"It happens all the time -- these fluctuations," Novak said. Extending the agreement was a "very important long-term fundamental decision" which will help in rebalancing the market and bringing back investment. "We could have seen a much worse market reaction if no decision to extend the declaration of cooperation was taken."
Russia maintains its oil-price outlook at $50 to $60 on average for this year, Novak said.

The country pledged last year to reduce production by 300,000 barrels a day from its post-Soviet record of 11.247 million in October. The extended deal implies the same output caps that were agreed on last year for all non-OPEC states, Novak said.
Oil companies will fully meet the obligations set out in the agreement, Novak said. "We know that it takes a lot of time to build the trust, but it can be lost in a day," he said. "We, in our history, know that very well."
The nation, which relies on energy for more than 40 percent of its budget, has sought to boost its revenues in the run-up to next year's presidential election. The country will go to the polls next March, and incumbent Vladimir Putin is widely expected to seek another term. Novak said at a press conference in Vienna that the election wasn't a factor in the decision to extend cuts.

While strengthening of the ruble has reduced the windfall from Russia's energy exports, which are denominated mainly in dollars, the nation's overall budget revenue from oil and natural gas taxes recovered to two-year highs in February and March thanks to the pact.
Rising U.S. shale-oil output has been diluting the price impact of production cuts made by OPEC and its allies. While the partners will closely monitor the situation, "there's no source of supply with infinite production growth," Novak said. Shale has been increasing its efficiency, although its costs are rising together with the crude price, he said.
Novak compared the recovery in U.S. output to a sprint.
"When you are running 100 meters, you pick up speed during the first 10 meters of your run, but after that you are pretty much moving at the same speed," he said. "It's very hard to move faster in the remaining 90 meters."
— With assistance by Javier Blas, and Edward Ludlow
(
Updates with more Novak comments in final paragraphs.
)
Before it's here, it's on the Bloomberg Terminal.
LEARN MORE