Overly Conservative Fed Is Limiting Inflation, Fed's Evans Says
By
Chicago Fed chief Evans critiques colleagues in Tokyo speech

Says policy makers need to try harder to hit their target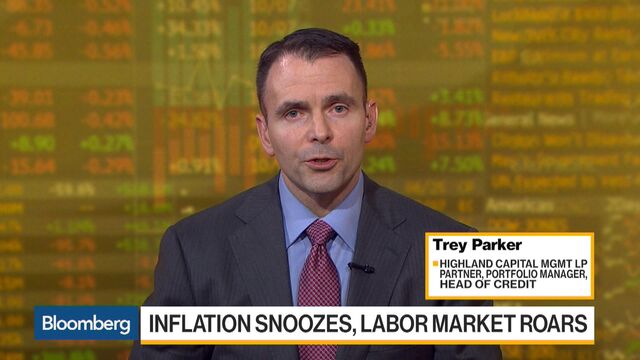 The American public's inflation expectations have declined because "conservative" central bankers haven't done enough to stimulate the economy, said Federal Reserve Bank of Chicago President Charles Evans.
Without criticizing anyone by name, Evans said those policy makers are too reluctant to allow inflation to rise above their target, even after years of it falling short of the Fed's objective.
"In this case, our 2 percent inflation target would not be a level we fluctuate symmetrically around. Rather it would become an inflation ceiling," he said in remarks prepared for a speech Thursday in Tokyo.
The Chicago Fed chief, who has advocated for a slower pace of interest-rate increases than most of his colleagues on the central bank's policy-setting Federal Open Market Committee, called that conservatism a "contributing institutional factor" to a decline in inflation expectations in recent years.

"Think how often you hear economists and policy makers say that discretionary policy leads to excess inflation without also stating the precondition that policy makers are pursuing unsustainably low unemployment," Evans said. "This misreading would lead conservative central bankers to pursue overly restrictive conditions on average and deliver lower-than-optimal inflation."
'Expressed Concern'
A measure of inflation that Fed officials watch closely to determine the underlying trend in price pressures has remained below 2 percent for nearly five years and in March slipped to 1.6 percent, the lowest reading in a year.
While most on the FOMC blame the recent slowdown in inflation primarily on short-term factors, "a few expressed concern that progress toward the committee's objective may have slowed," according to minutes of their May 2-3 gathering released Wednesday in Washington.
Evans said in his remarks that persistently-low inflation could contribute to sliding inflation expectations, which in turn means "monetary policy will likely have less headroom to provide adequate rate cuts when large disinflationary shocks hit the economy."
"Demonstrating a strong commitment to our objectives by trying harder to hit our symmetric inflation objective sooner rather than later is key to actually achieving this goal," said Evans, who is a voting member of the FOMC this year.
Before it's here, it's on the Bloomberg Terminal.
LEARN MORE