Ford's Executive Shakeup Aimed at Accelerating Decision-Making
By
Sherif Marakby returns from Uber to head autonomous cars, EVs

Purchasing chief Hau Thai-Tang to lead car, truck development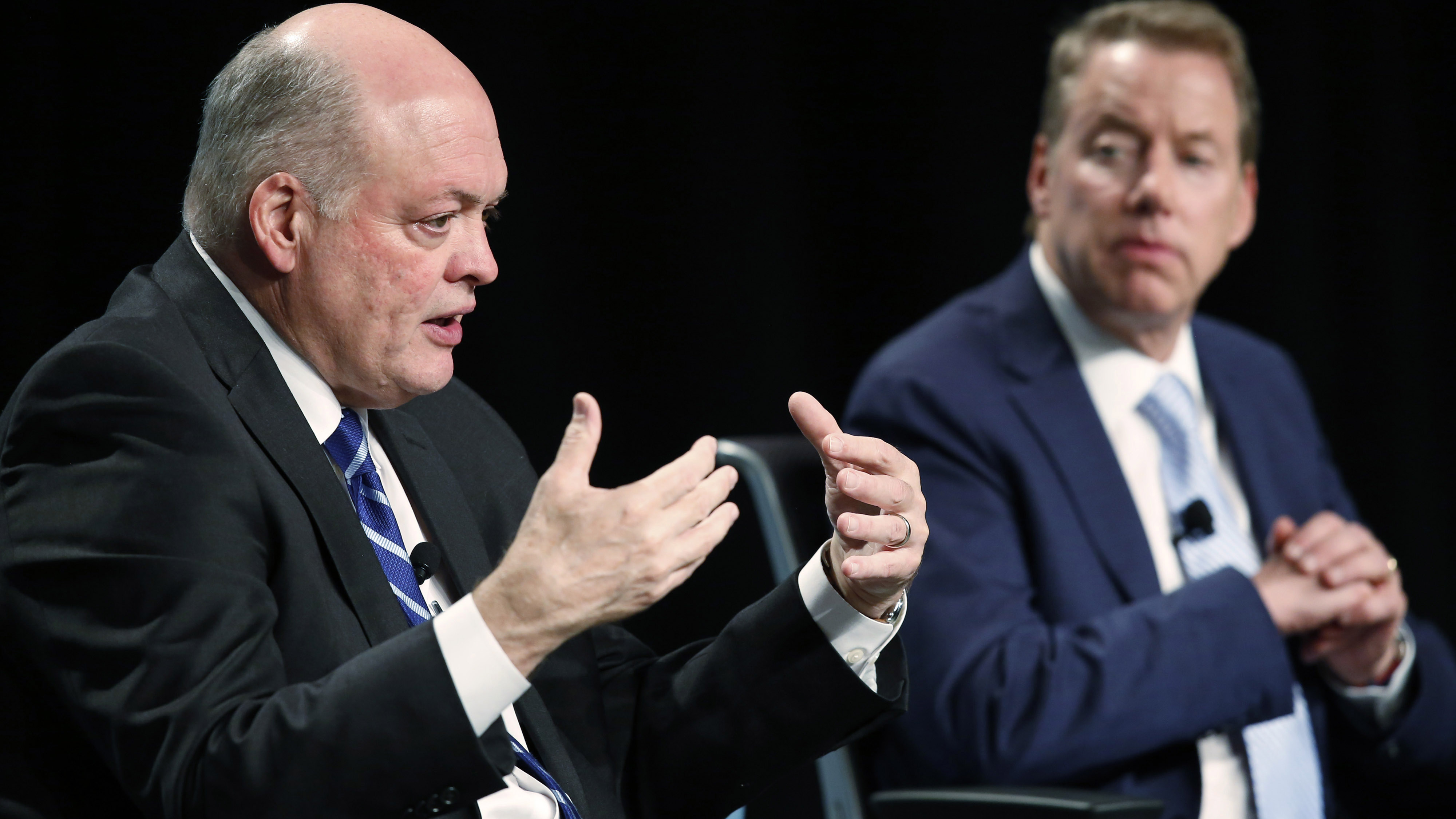 Top executives are taking on new roles at Ford Motor Co., including one returning to the company after a stint at Uber Technologies Inc., as part of the shakeup that swept turnaround specialist Jim Hackett into the chief executive officer post.
Sherif Marakby, an Uber vice president for about a year, is returning to Ford to lead development of self-driving and electric cars, the company said in a statement. Purchasing chief Hau Thai-Tang, a Vietnamese refugee who engineered the 2005 Mustang, is also taking on the top product development job as Raj Nair becomes head of Ford's North American operations. Steven Armstrong will run the business in Europe, the Middle East and Africa, and Peter Fleet takes over in the Asia Pacific region.
In Ford's updated management structure, these executives won't report directly to Hackett, but to the new CEO's two lieutenants. Jim Farley, president of global markets, will oversee Marakby, Nair, Armstrong and Fleet. Thai-Tang will report to Joe Hinrichs, president of global operations.
Hackett is trying to speed up decision-making by giving more authority to subordinates and reducing the number of executives the CEO oversees directly. Hackett's predecessor, Mark Fields, was criticized for being slow to respond to market changes, as falling fuel prices sunk passenger-car sales and boosted demand for sport utility vehicles.
Shrinking Team
"It's a great opportunity to actually shrink my team, but it isn't about me being disconnected; it's actually pushing down some of the responsibility," Hackett said in an interview Monday. "I'm working on shaping that to be a lot smaller group of people."
Marakby, 51, worked at Uber after 25 years at Ford, where he previously oversaw efforts to develop hybrid and electric vehicles. He'll return to Ford and fill a newly created position.
Ken Washington, Ford's research and advanced engineering chief, picked up the additional title of chief technology officer, previously held by Nair. Washington, a former vice president of space technology at Lockheed Martin Corp., will report to Hackett.
Also reporting to the CEO will be Bradley Gayton, Ford's group vice president and general counsel, who adds the title of chief administrative officer.
Dave Schoch, 66, is retiring as head of Ford's Asia Pacific operations after 40 years at the company.
The executive changes are meant to "foster even greater teamwork, accountability and nimble decision-making," Hackett said in the statement.
Before it's here, it's on the Bloomberg Terminal.
LEARN MORE