U.S. Spy Chiefs Differ on Iranian Threat as Trump Rallies Allies
By
Iran adhering to nuclear accord, but is more aggressive: Coats

Pentagon spy chief says Iran using funds for domestic programs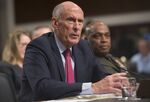 Two top U.S. intelligence officials offered varying takes on Iran's behavior in the Middle East since signing a nuclear accord, tempering President Donald Trump's condemnation of the agreement reached during the Obama administration as the "worst deal ever."
Iran continues to adhere to terms of its 2015 agreement with world powers to curb its nuclear programs in exchange for the lifting of some sanctions, Director of National Intelligence Dan Coats told the Senate Armed Services Committee on Tuesday. At the same time, the Islamic Republic continues to be a destabilizing force in the Middle East, the head of the Defense Intelligence Agency, Marine Lieutenant General Vincent Stewart, said.
Differences arose when Republican Senator Lindsey Graham pressed Coats and Stewart on whether Iran has increased its aggressive behavior in the Middle East.
"We've seen a lot of malign efforts on the part of Iran that are very provocative," Coats said, adding that Iran has been "absolutely more aggressive" without citing examples.
Graham asked Stewart if he would agree.
"I don't know that I would necessarily say 'more aggressive,"' Stewart said. Iran's actions supporting Syrian President Bashar al-Assad have been the same since the agreement, though its involvement in Yemen has "picked up," he said. He also said there's no indication Iran is "breaking out" of the nuclear deal.
For a QuickTake on Iran's wait for a payoff from the nuclear deal, click here
During his first foreign trip as president this week, Trump has tried to revive Middle East peace talks by focusing on Iran as the common enemy. In Riyadh and Jerusalem, he said repeatedly that the perceived threat from Iran is pushing Arab Gulf states and Israel closer together. With Trump in Sunni-ruled Saudi Arabia on Sunday, King Salman described the Shiite regime in Iran as "the spearhead of global terrorism.''
Graham and other congressional opponents of the nuclear deal argued before it took effect that long-frozen funds freed up under the accord would go directly toward Iran's support of terrorism. On Tuesday, Graham asked if Tehran has used any of the money for roads, schools and hospitals.
While Stewart said "that would be impossible to detect" and some of the released funds had been funneled into Iran's military, he said the "preponderance of the money has gone to economic development."
'Greater Threat?'
Graham pressed further: "Is Iran a greater threat or a lesser threat since the agreement or the same?"
"It's certainly a threat," Coats said. "Whether it's greater or lesser based on the agreement, I'm not sure I can assess that.".
Asked if the nuclear deal would prevent Iran from ever getting a nuclear weapon, Coats, who oversees 17 U.S. intelligence agencies, said it would only accomplish a delay "relative to them having a free hand" at developing nuclear capability.
Iranian President Hassan Rouhani, who oversaw the nuclear accord and pledged it would bring economic benefits that have yet to materialize, won reelection on Saturday. In the campaign, he vowed to secure the lifting of U.S. sanctions that remain in effect over issues such as ballistic missile tests and human rights.
But U.S. lawmakers and the Trump administration have talked of adding more such sanctions, and the administration has said it's also reviewing whether to continue waiving the sanctions that were eased under the nuclear accord.
Watch Next: Trump Says Iran Is a Threat to U.S. and Israel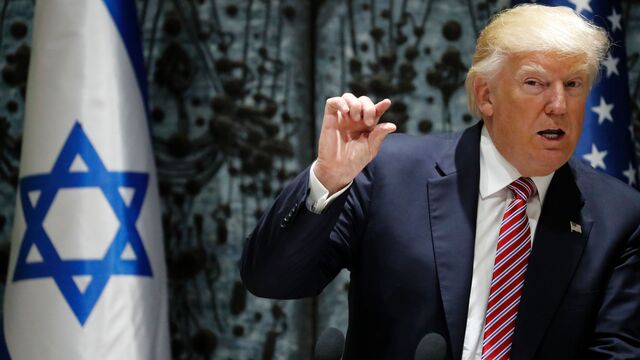 Before it's here, it's on the Bloomberg Terminal.
LEARN MORE