Investors Aren't As In Love With Stocks As You Might Think
By
Bullish sentiment fading as S&P 500 Index heads back to record

Positioning among institutional investors pulls back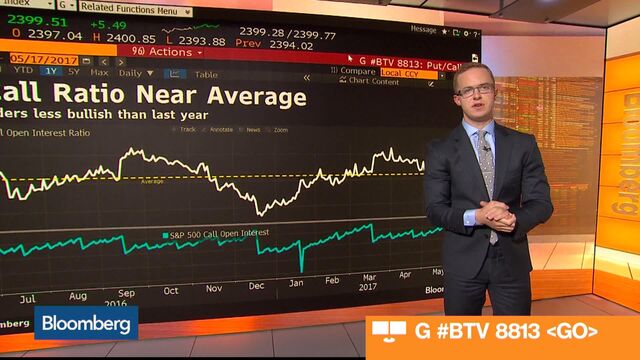 Its bout of anxiety over, the stock market has jumped back to where it was 10 days ago, with headline volatility at bay. But away from benchmark indexes, signs abound that investors are not as head-over-heels for stocks as is generally portrayed. Here's a few indicators signaling restraint:
S&P 500 Put/Call Ratio
Bullish sentiment is fading within several options-based sentiment indicators. The ratio of put contracts to calls on the S&P 500 Index has risen this year after dipping to the most bullish level since 2013 by the end of 2016.

Investor Positioning
Enthusiasm for stocks is mixed among investor types. While positioning by leveraged funds to S&P 500 futures is near the highest level in five years, the same metric for institutional asset managers sits just below the five-year average, according to CFTC data compiled by Bloomberg.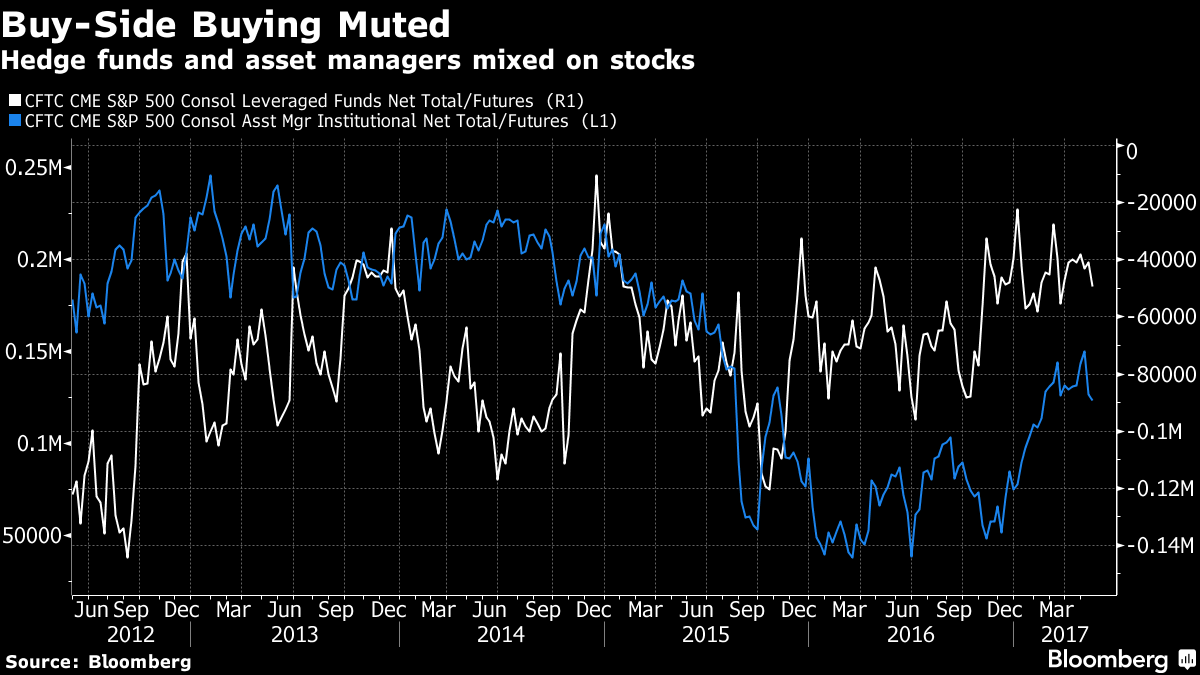 Fund Manager Cash Levels
A rush by money managers to put idle cash to use in the market has ebbed since the U.S. election. Cash levels fell from 5.8 percent in October to as low as 4.8 percent in the months after the election, according to a monthly Bank of America survey of fund managers. The current reading of 4.9 percent remains above the 10-year average of 4.5 percent.

Passive Investing Flows
The biggest exchange-traded fund tracking the S&P 500 lost $16.2 billion in outflows over the last seven weeks. That's the biggest drawdown for a period that long going back two years, according to data compiled by Bloomberg.

Before it's here, it's on the Bloomberg Terminal.
LEARN MORE