Riders of New Jersey Transit's Midtown Direct to Bear Brunt of Shutdown
By
Commuters have been dealing with train delays, cancellations

Summer promises more headaches amid Penn Station improvements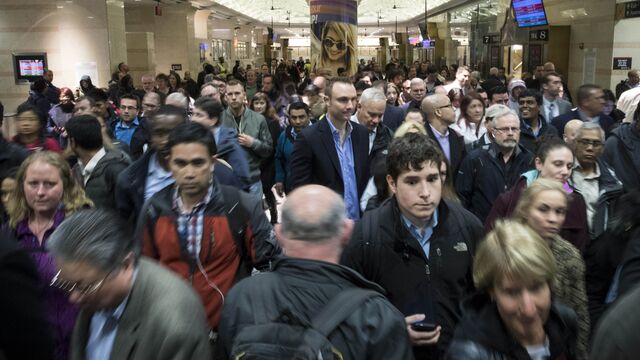 Amtrak's summer repairs at New York's Pennsylvania Station will mean limited Midtown Direct service on New Jersey Transit's Morris-Essex lines, but won't affect other train routes, Governor Chris Christie said.
Riders on the Morris-Essex lines will have to travel through Hoboken to access midtown Manhattan. As compensation, Christie said he has ordered New Jersey Transit, which uses tracks owned by Amtrak, to reduce fares as much as 63 percent for those customers during the two months of work.
The reductions will "compensate for Amtrak's failings," Christie said Tuesday at a news conference. New Jersey Transit may take about a $15 million hit as a result, he said. The state will pay for PATH and ferry tickets between Hoboken and Manhattan.
"This is not a normal tool you would use," Christie said of the lower fares. "New Jersey Transit did not cause this problem."
Commuters have endured weeks of upheaval at Penn Station in the wake of two Amtrak derailments that led to emergency repairs, plus stepped-up maintenance that has taken tracks out of service at North America's busiest rail terminal. Riders have been sharing gripes on social media about lengthy delays, canceled trains, scarce seating and packed platforms.
Christie said he had doubts about Amtrak's ability to continue timely service on lines other than Morris-Essex. During Tuesday's morning rush hour, Amtrak closed a track, leading to major delays.
"We know we can't trust Amtrak," Christie, a Republican whose term ends in January, told reporters in Trenton.
Of the 600,000 riders who use Penn Station each day, 90 percent are from the commuter railroads that pay Amtrak to use its tracks.
Christie has blamed Amtrak, the national railroad, for riders' troubles. The governor has raised New Jersey Transit fares twice and drained $2.94 billion from its capital budget over seven years to pay for operations.
Last year, New Jersey Transit, the nation's second-busiest commuter railroad after the Long Island Rail Road, logged the most accidents among its peers, federal records show. In 2015, according to the most recent available data, New Jersey Transit reported the most breakdowns.
Before it's here, it's on the Bloomberg Terminal.
LEARN MORE