Portugal's Centeno Says ECB Chief Role a Discussion for Future
By and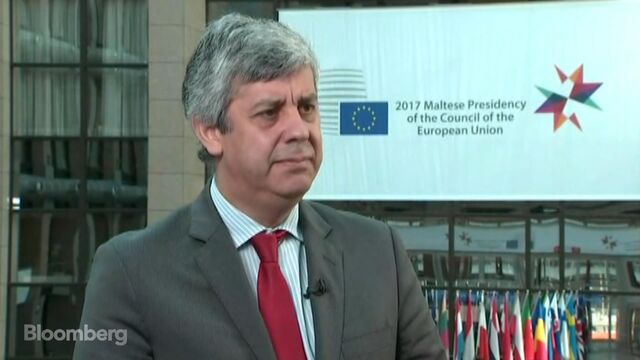 The role of the European Central Bank is crucial for the euro area and whoever takes over as president after Mario Draghi's tenure ends in October 2019 will be a discussion for the future, Portuguese Finance Minister Mario Centeno said.
"We think it's very important to maintain the role of the ECB as an important institution for an economy like the euro area," Centeno said in an interview. "We want policies to be discussed -- there are some important issues to make advances on the European front, for example the banking union."
German Chancellor Angela Merkel and Finance Minister Wolfgang Schaeuble will push for Bundesbank President Jens Weidmann to become the fourth guardian of the single currency, arguing it's finally Germany's turn after the Netherlands, France and Italy, Spiegel reported last week, without saying where it got the information.
"Mr. Weidmann of course is a very strong name in the banking and financial sector in Europe," Centeno said. "I don't see a problem."
Any candidate requires an endorsement by all European Union finance ministers. They then need to sit through a hearing at the European Parliament, which casts a non-binding vote, before finally being confirmed by euro-area leaders for an eight-year term. The parliament has no power to block ECB appointments.

Before it's here, it's on the Bloomberg Terminal.
LEARN MORE