politics
Mnuchin Says No Guarantee Tax Reform Won't Benefit the Rich
By
Treasury chief repeats aim is for mid-income tax reductions

Says final tax plan will be unified effort by Congress, Trump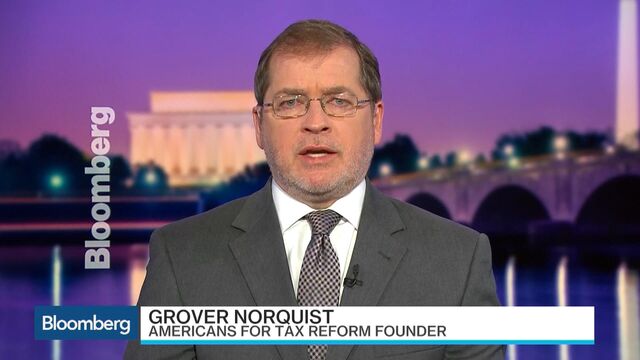 Treasury Secretary Steven Mnuchin said that he can't guarantee that the White House's goal of no tax cuts for the wealthiest earners will survive the legislative debate.
President Donald Trump has promised tax reductions for the middle-class and businesses in the broad outlines of a plan he describes as the biggest tax cuts in U.S. history. To achieve the administration's goal of a legislative victory on tax reform by year-end, Mnuchin says he's moving toward a compromise plan with the Senate and House on tax restructuring.
"The president's priority has been not cutting taxes for the high-end. His priority is about creating a middle-income tax cut, so we'll see where it comes out," Mnuchin said during a fiscal summit in Washington on Tuesday. "I can't pledge what the results will be, since the results are going to be a combined effort of the administration, the House and the Senate."
The Treasury secretary's promise of no absolute tax cuts for the upper class has been termed as the "Mnuchin Rule" by the Democrats. While Trump's tax plan calls for reducing the number of tax brackets to three from seven while lowering the top personal tax rate, it sees the benefits for the wealthiest being curtailed by the elimination of most deductions.
The details of the plan -- unveiled last month in a one-page summary -- are still being worked out, said Mnuchin, with factors still unclear like how the plan will be paid for. The cost certainly won't be close to the rough $5 trillion estimate that some analysts have suggested, said Mnuchin on Tuesday. The goals is for a balanced budget over 10 years, he said.
Mnuchin repeated that the tax plan will largely pay for itself by generating higher economic growth.
Before it's here, it's on the Bloomberg Terminal.
LEARN MORE