Fed Minutes Likely to Leave June Hike Firmly in Play for FOMC
By
Major balance sheet decisions probably left unresolved

Division could be revealed over low-inflation riddle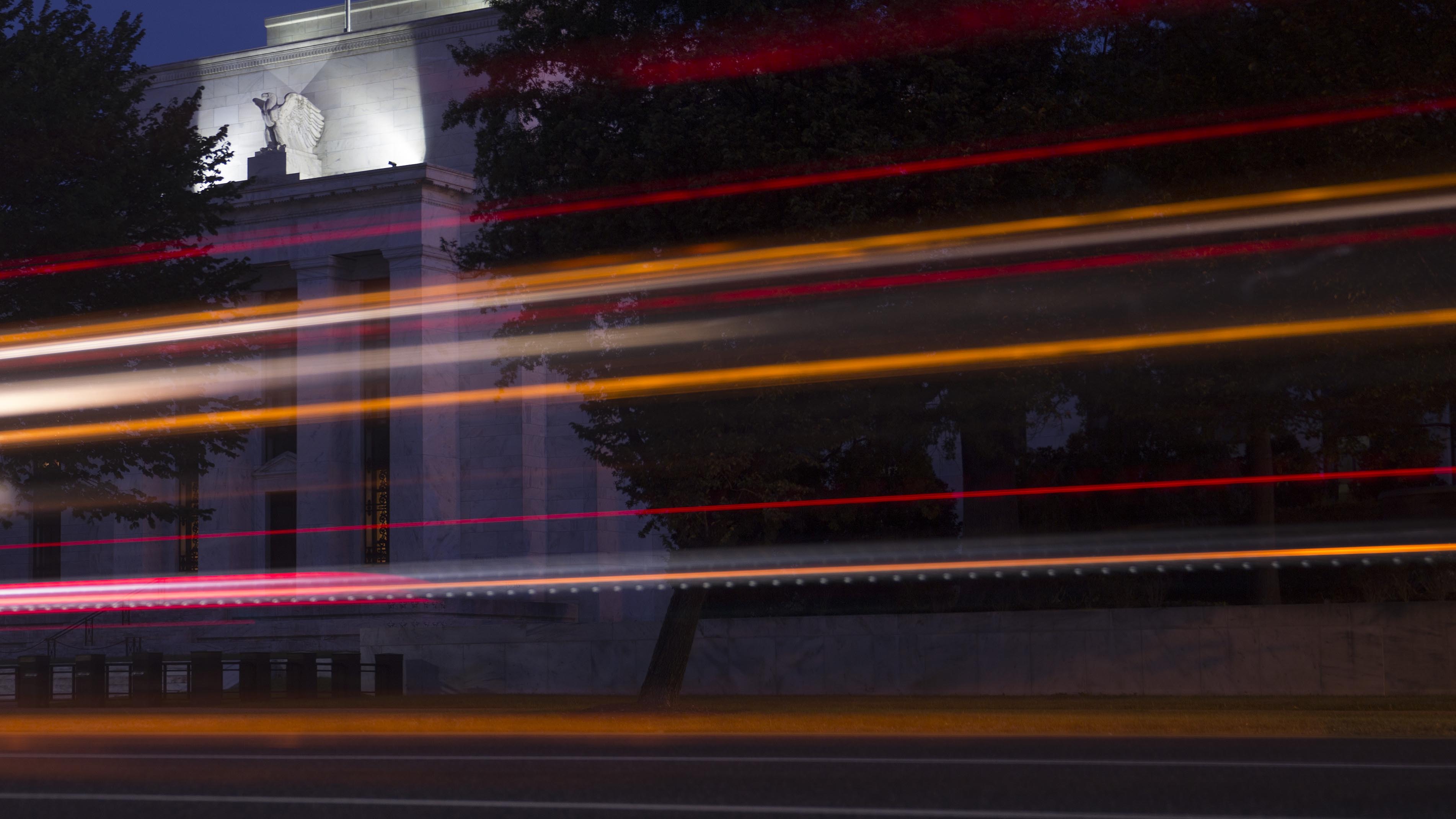 Details of the closed-door discussion that Federal Reserve officials held during their most recent policy gathering are expected to keep the odds of a June interest-rate increase high.
The record of the May 2-3 meeting, at which officials voted to leave the target range for the federal funds rate unchanged at 0.75 percent to 1 percent, is scheduled to be released Wednesday at 2 p.m. in Washington.
"Through May 2, consumer and business confidence numbers were still very, very high," said Mickey Levy, chief economist for the U.S. and Asia at Berenberg Capital Markets in New York. "The minutes will confirm, or people will read from it, that the Fed is going to go in June."
Levy and other economists don't expect the minutes to reveal major decisions about when and how officials intend to wind down the Fed's $4.5 trillion balance sheet, though some said the discussion surrounding that topic could provide important hints.
Fed policy makers have put themselves on a path to raise rates three times this year, including a March hike already in the books. They've also signaled a desire to begin reducing the balance sheet before year's end, another step that would raise borrowing costs for businesses and households. Investors, however, have begun to doubt the Fed can hold to such an aggressive plan and will be looking for signs the committee is wavering.
Unemployment has continued falling in recent months, hitting 4.4 percent in April, compared to the 4.7 percent that officials estimate to be its lowest sustainable level. That has some on the committee, like Boston Fed chief Eric Rosengren and Cleveland's Loretta Mester, warning the Fed risks eventually falling behind in fighting inflation if it fails to stay on its current pace of quarterly rate hikes.

Yet current inflation is not exactly supporting their argument. Despite continued strong jobs growth, the core measure of the Fed's favorite price gauge, which excludes food and energy, slowed to 1.6 percent for the 12 months through March, from 1.8 percent in February.
Chicago Fed President Charles Evans said May 12 he still views greater risk in inflation running too low, rather than too high.
"They've got a dilemma building with unemployment very low, unusually low, but at the same time core inflation is not showing signs of picking up," said Paul Ashworth, chief U.S. economist at Capital Economics in Toronto. "I expect there will be some divide, but my guess is the minutes will suggest a June rate hike is still a distinct possibility."
That may prove true partly because some of the disappointing inflation data didn't emerge until after the May 2-3 meeting. The gathering also occurred before a burst of political turmoil in Washington raised questions about the Trump administration's ability to deliver on promised tax cuts and regulatory rollback.
"The markets may be disposed to say the minutes are old news," said Michael Hanson, head of global macro strategy at TD Securities in New York.
The probability of a rate hike at the Fed's June 13-14 meeting implied by prices for federal fund futures contracts were around 78 percent after peaking at 85 percent on May 9.
Balance sheet
Regarding the Fed's out-sized portfolio of bonds, Hanson predicted the minutes will cement the committee's preference for phasing out re-investments, as opposed to halting them from one month to the next. The Fed currently maintains the level of bond holdings by reinvesting the principle that is returned when bonds mature.
The minutes may also reveal that a majority of the committee favors equal treatment of Treasury and mortgage-backed securities in the way they reduce assets, Hanson said.

Hanson and others, however, didn't expect that any of the larger decisions surrounding the balance sheet were resolved at the May meeting. These include exactly when the draw-down starts, the pace at which the balance sheet will shrink from month to month, and how big officials believe the balance sheet should be when they're done shrinking.
"I don't think they want to reveal their hand," said Berenberg's Levy. "They don't need to put a frame or numbers on it right now."
Capital Economics's Ashworth agreed, saying firm decisions on the balance sheet were "pretty unlikely."
"That doesn't mean there won't be a discussion, and that could give us a steer in terms of which way the majority of the committee is leaning," he said.
Before it's here, it's on the Bloomberg Terminal.
LEARN MORE