Macron Challenge Signaled in Latest European Economic Review
By and
'Substantial fiscal effort' needed by new French government

EU recommends that Portugal, Croatia exit budget monitoring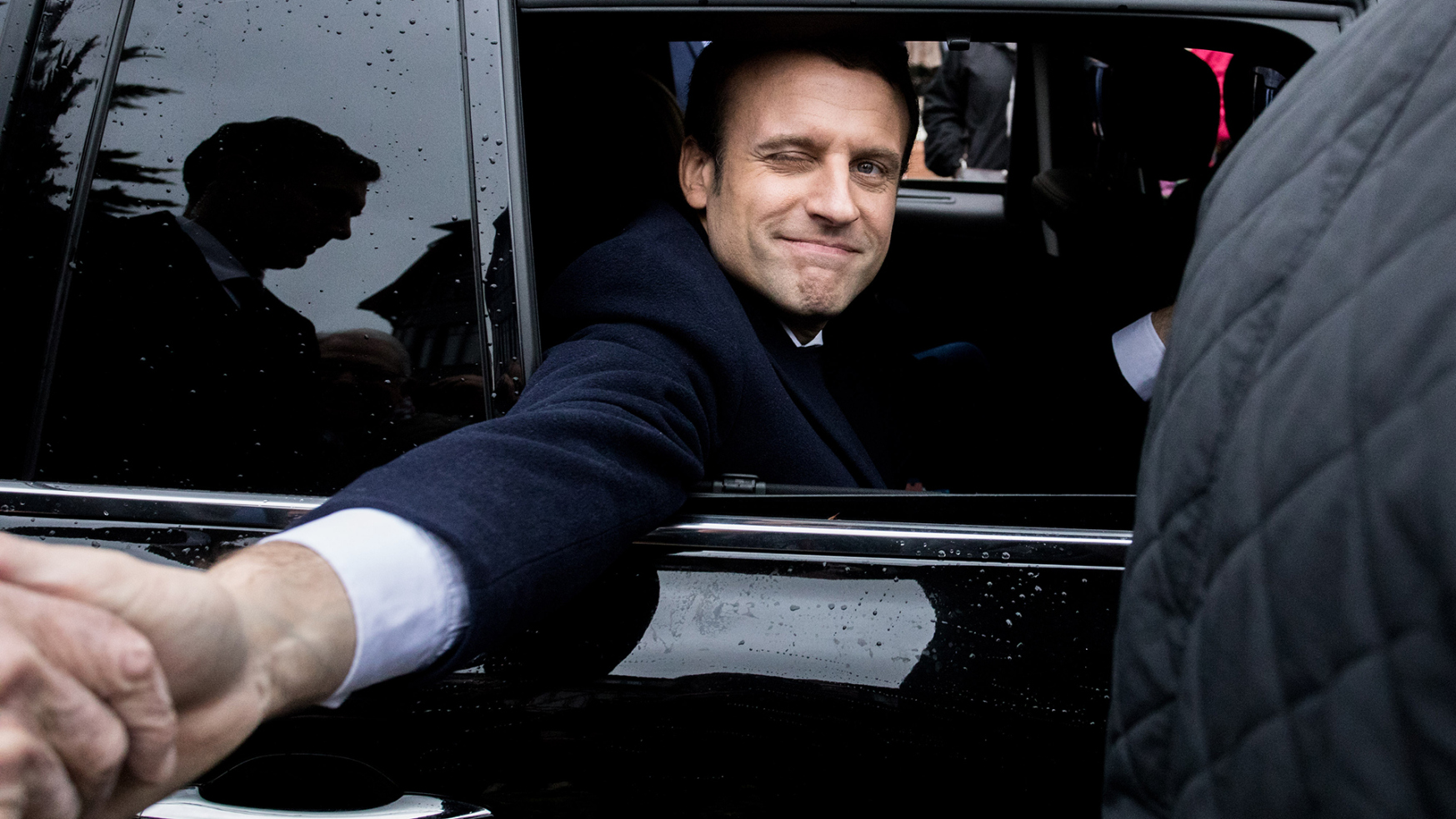 The European Union highlighted the economic challenges for French President Emmanuel Macron by citing an "urgent" need for measures to counter imbalances including an excessive budget deficit.
The European Commission, the EU's executive arm, proposed leaving France among just four member nations facing special fiscal oversight and said the country must be prepared for extra steps to narrow its budget deficit.
France will miss its goal to bring the spending gap this year below the EU limit of 3 percent of gross domestic product and -- "under unchanged policies" -- the deficit in 2018 will widen to 3.2 percent of GDP, the commission said. It projects a French shortfall this year of 3 percent of GDP, overshooting an EU demand for 2.8 percent.
"France needs to stand ready to take further measures to ensure compliance in 2017," the Brussels-based commission said on Monday in a set of policy recommendations. "Further measures will be needed as of 2018."
Macron has pledged to narrow the French budget deficit, lower business taxes and kick-start economic growth after a "Lost Decade" when the national debt ballooned and unemployment grew. As France's youngest president, Macron himself has called the task "immense."

On May 8, a day after Macron defeated far-right candidate Marine Le Pen in the presidential election, commission chief Jean-Claude Juncker said the new French government must "urgently" get control of spending. France has exceeded the EU's fiscal-deficit limit since 2008.
Macron, 39, is pushing to revive cooperation with Germany after Chancellor Angela Merkel's government grew skeptical of France's willingness to overhaul the economy. His finance minister, Bruno Le Maire, is a fluent German speaker and visited Berlin on Monday for consultations. Le Maire is due in Brussels later in the day to attend his first meeting of euro-area finance ministers.
The commission's policy recommendations for France echo much of Macron's election program, calling for a "substantial fiscal effort for 2018," moves "to consolidate the measures reducing the cost of labor," a cut in the corporate tax rate and a reduction in the "regulatory burden" for businesses.
For more on France's economic risks, click here
Separately, the commission proposed that Portugal and Croatia be able to exit the special EU budget-monitoring procedure. Should those two recommendations be approved by EU finance chiefs, the only countries in the 28-nation bloc that would remain in the "Excessive Deficit Procedure" are France, Greece, Spain and the U.K.
The policy recommendations come less than two weeks after the commission gave a more bullish outlook for euro-area growth this year. It said on Monday that the more favorable outlook offers EU governments as a whole a chance to strengthen their economies.
"Economic trends are overall positive and we should use this window of opportunity to make European economies more competitive," commission Vice-President Valdis Dombrovskis said. "Priority should be given to reforms that can make growth more inclusive and reinvigorate productivity."
— With assistance by Zoe Schneeweiss, and Viktoria Dendrinou
Before it's here, it's on the Bloomberg Terminal.
LEARN MORE