Korea Dials Up Investment in the U.S.
By , , and
U.S. president has vowed to slash bilateral trade deficit

New Korean leader faces challenge of creating jobs at home
To soften charges of unfair trade, South Korean firms are accelerating investment in America. It's a strategy that's also been used by neighboring Japan, whose companies for years have sent operations across the Pacific to placate trade critics in Washington.
This time, though, it's happening in an economy that's been rattled by corporate scandals, mass layoffs by shipbuilders and double-digit youth unemployment. That damps support for sending jobs and money overseas, and rubs the wrong way with promises from newly elected President Moon Jae-in, who's pledged to create hundreds of thousands of jobs for Korean workers.
That leaves Moon with a delicate balancing act when he meets Donald Trump next month in Washington. Trump once referred to the landmark U.S.-Korea Free Trade Agreement as a "job-killer". He blames it for the Asian nation's trade surplus with America, which has doubled since Korus come into effect.

Moon is no friend of the chaebol business groups that dominate the country's economy, but their exports have been a pillar of strength that remain vital and domestic demand is lackluster.
Some of them have already responded to Trump, signaling U.S. expansion plans.
Samsung Electronics Co., which also happens to be making an $8 billion acquisition of Connecticut-based Harman International Industries Inc., is in talks to expand manufacturing of home appliances in the U.S. The latter prompted the U.S. president to tweet "thank you @Samsung! We would love to have you!"
Hyundai Motor Co. and affiliate Kia Motors Corp. plan to spend $3.1 billion in the U.S. in the next five years. The investment by the nation's two largest automakers is about 50 percent more than the $2.1 billion they spent in the previous five-year period.

To be sure, Korea has clashed with the U.S. over trade before, on products ranging from televisions to shoes and steel pipes. And the moves by Korean companies are also part of their natural international growth.
Overseas hiring tripled in the past decade, from 530,000 to 1.63 million in 2015, according to the Korea Chamber of Commerce. Meanwhile, new employees in the manufacturing industry on home soil in Korea more than halved from 148,000 in 2010 to 67,000 in 2015.
Japan's experience provides some lessons for Korea. Washington and Tokyo were at loggerheads over tariffs, currencies and market access through much of the 1980s, when a group of U.S. lawmakers used sledgehammers to destroy a Japanese home stereo in front of the Capitol building.

Tensions flared again in the 1990s, with President Bill Clinton at one stage threatening 100 percent tariffs on 13 Japanese car models. But by the turn of the century, the two nations were far more friendly trading allies as Japan took steps to open up its markets.
Korus has provided greater protection for American intellectual property and given U.S. firms a better shot at moving into the Korean services sector, but a lot more is likely to be needed to placate Trump.
Pressure from the U.S. on its trade agenda proved strong enough over the weekend to see Asia-Pacific trade ministers meeting in Vietnam to issue a diluted "actions" statement that omitted explicit pledges to combat protectionism.
Read more: Moon's plans for changing South Korea
Korean companies expanding factories they've already been operating in the U.S. could be acceptable to both sides.
"But if it's a completely new investment which is also large in size, additional hiring back in Korea has to go down," said Lee Dongbok, a specialist in free trade agreements at the Institute for International Trade in Seoul.
Sourcing more of its energy needs from the U.S. is another option that could reduce friction. In the first quarter of this year, Korea managed to narrow its surplus about 30 percent from the same period in 2016, partly due to imports of liquefied natural gas, aircraft and high-tech machinery.
But as long as the surplus remains, so too will tensions with the Trump administration, and push-back from Seoul. 
"It's not right to think we should do something for the U.S. just because it's suddenly striking a hard bargain," said Bae Chan-kwon, a research fellow at the Korea Institute for International Economic Policy. "That's not the right way to approach this issue. There needs to be something both countries can gain."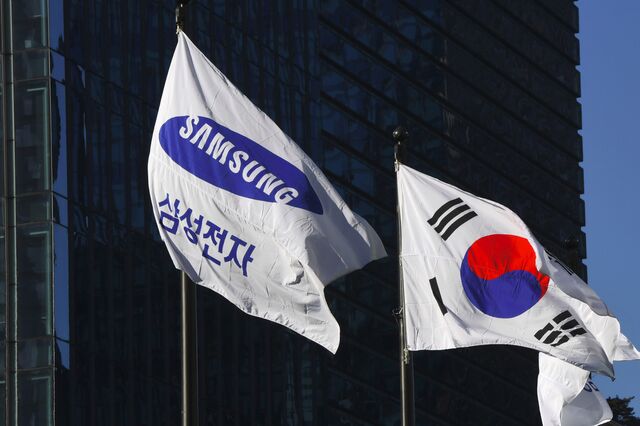 Before it's here, it's on the Bloomberg Terminal.
LEARN MORE