Brazil Bears Exit Top $5.8 Billion ETF at Just the Wrong Time
by
iShares MSCI ETF erases 2017 gains in 22 minutes of trading

Fund trades almost as much as its worth in biggest day ever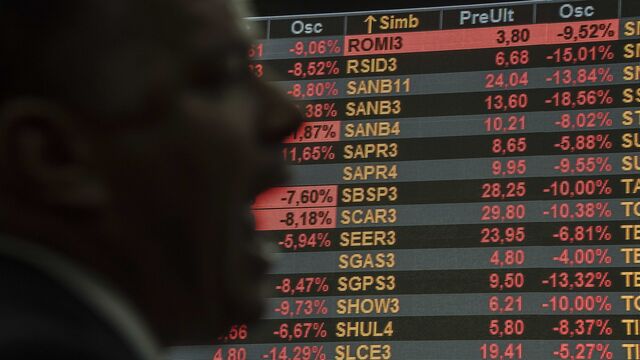 It was a heck of a trade while it lasted.
From January 2016 up until Thursday, the iShares MSCI Brazil Capped exchange-traded fund more than doubled in value. That jacked up the returns of the country's bulls, pushing bears to cover their short positions at a loss. 
The timing couldn't have been worse: two weeks after bearish bets on the fund fell to a 2013 low, the ETF tumbled 16 percent and erased its entire gain for 2017 in the first 22 minutes of trading. The fund traded over $5.4 billion in volume, just short of its own value of $5.8 billion, making it the biggest single trading day in its 17-year history.

"You need to be very careful and assess the probability of this kind of risk when you deal with a country as lucrative and as risky as Brazil," Paul Christopher, global market strategist for Wells Fargo Investment Institute, said in a phone interview. "The market was too optimistic on Brazil, and we might see the stocks retreating significantly from current levels."
A fresh political crisis sent Brazil shares plunging 8.8 percent on Thursday, the most since October 2008. Pressure has been growing on President Michel Temer since a local newspaper reported on a secret recording allegedly revealing that he approved hush money for Eduardo Cunha, the former house speaker and mastermind behind last year's ouster of President Dilma Rousseff.
Temer defied calls for him to step down, saying a Supreme Court probe will debunk allegations he participated in a cover-up. His televised address on Thursday did little to shift market sentiment, and shares and the currency remained weak.
Before it's here, it's on the Bloomberg Terminal.
LEARN MORE