U.S. Stocks Little Moved as Special Counsel Appointed on Russia
by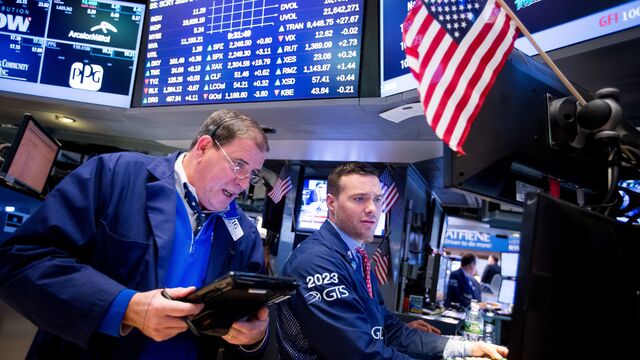 U.S. stocks were little changed after their worst drop since September, as worries about a political crisis surrounding U.S. President Donald Trump lingered.
The S&P 500 Index lost less than 0.1 percent to 2,357 at 9:50 a.m. in New York, while the Dow Jones Industrial Average dropped 33 points to 20,573.

Telecom led market in early trading, up 0.5%
Industrials down 0.6%, worst performing group
10-year Treasury yield down 2 bps
VIX down to 15.3
Volume in S&P 500 30% above 30-day average
The dollar rose for the first time in seven days after former FBI Director Robert Mueller was appointed as special counsel to investigate Russian efforts to influence the 2016 election
Traders are pricing in an 90% chance the Federal Reserve will hike rates at its June meeting, federal funds futures show
POLITICS:

U.S. Deputy Attorney General Rod Rosenstein calmed political furor over the firing of the FBI director by appointing former FBI Director Robert Mueller special counsel overseeing the Russia inquiry
"This is the single greatest witch hunt of a politician in American history!" Trump said on Twitter

ECONOMY:

Jobless claims fall 4,000 to 232,000; est. 240,000
U.S. May Philadelphia Fed Index rises to 38.8, est. 18.5

EARNINGS:

After-market Thursday: McKesson (MCK), Ross Stores (ROST), Applied Materials (AMAT), Autodesk (ADSK), Gap (GPS)
Pre-market Friday: Deere (DE), Campbell Soup (CPB), Foot Locker (FL)
For more equity market news:
Before it's here, it's on the Bloomberg Terminal.
LEARN MORE