Trump Denies Asking Comey to Drop Investigation of Michael Flynn
By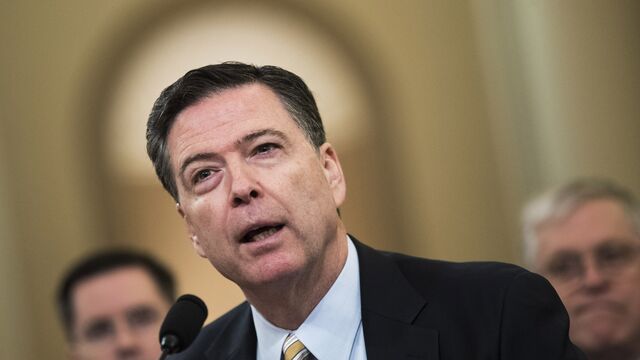 President Donald Trump denied asking FBI Director James Comey to drop an investigation targeting his former national security adviser, Michael Flynn.
During a news conference at the White House Thursday, Trump rejected any suggestions that he tried to interfere with the investigation. He assailed the FBI probe, saying that it unfairly targets him.
"The entire thing has been a witch hunt," Trump said. "I think it divides the country."
But he said he nonetheless respects the appointment Wednesday of former FBI Director Robert Mueller as special counsel to oversee the investigation of Russian meddling in the U.S. election.
"Believe me, there is no collusion" between his presidential campaign and Russia, he added.
Trump earlier in the day questioned the legitimacy of an investigation less than 24 hours after his own Justice Department named Mueller as special counsel.
In early morning Tweets, Trump cast the investigation as a "witch hunt," after initially responding with a brief, measured statement aides said he dictated to them Wednesday night. At a luncheon with network television news anchors, Trump intensified his criticism, saying appointment of a special counsel "hurts our country terribly, because it shows we're a divided, mixed-up, not-unified country."
A day earlier, at a commencement address to graduates of the U.S. Coast Guard Academy, Trump said no politician in history had been treated worse or more unfairly than him.
The White House was already reeling from allegations Trump asked Comey to drop an investigation into former National Security Adviser Michael Flynn, the revelation that the president may have inadvertently passed sensitive intelligence to two top Russian officials in the Oval Office and a suggestion he made that he might be secretly recording his conversations. All that was in the last seven days.
The distraction and political capital expended by the pile up of controversies threatens to derail Trump's ambitious domestic agenda, making investors nervous that they won't see the massive corporate tax cuts Trump favors. The Standard & Poor's 500, which had surged since Trump's election victory, fell 1.8 percent Wednesday, the biggest one-day drop since Sept. 9. It recouped some of those losses today.
Before it's here, it's on the Bloomberg Terminal.
LEARN MORE