business
Jim Chanos Says Markets Hope Pence Replaces Trump as President
By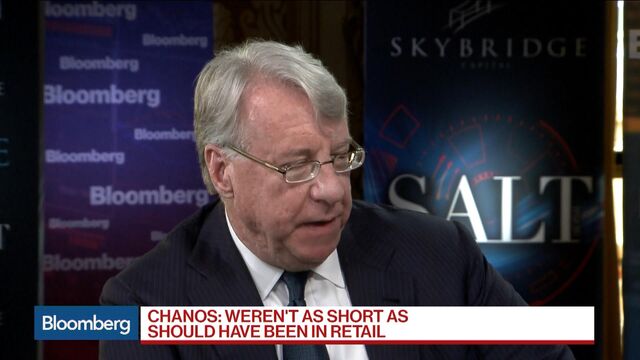 Legendary short seller Jim Chanos lambasted a "dysfunctional" Trump administration, saying the markets hope that Vice President Michael Pence becomes president.
Chanos, who has supported Democratic candidates, said investors want a "more stable" person who can enact the Republican agenda. President Donald Trump has been embroiled in an escalating scandal over his firing of former FBI director James Comey and allegations that he attempted to thwart a FBI probe of his former National Security Adviser Michael Flynn.
"At the end of the day, the markets are looking for tax cuts and lower regulation," Chanos told the media at the SkyBridge Alternatives Conference in Las Vegas. "As I joke to my Republican friends, it's great to have lower taxes on capital gains and income, but unfortunately, under Republican presidents you have no income."
Chanos said he has made most of his big money on the short side under Republican presidents going back to Ronald Reagan.
"Markets and economies tend to do pretty well under Democratic administrations," said Chanos, founder of Kynikos Associates.
Before it's here, it's on the Bloomberg Terminal.
LEARN MORE