politics
French Media Protest New President's Communications Policy
By
Macron team cherry-picked reporters for a trip to Mali

Spokesman says limitations were due to time constraints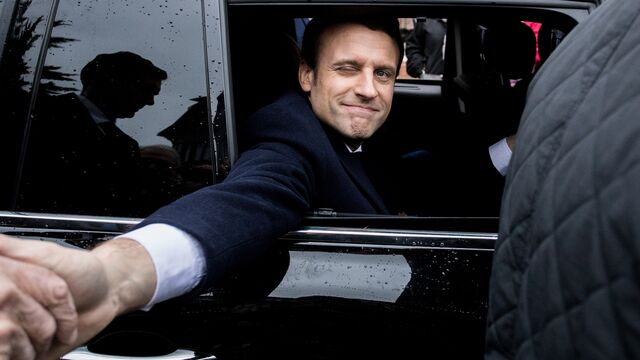 Several French media groups issued an open letter protesting President Emmanuel Macron's communication policies after his team selected a small group of journalists for a trip to Mali on Friday.
"For reasons of space or safety, we understand the need -- occasionally -- for reporter pools, on the condition that all newsrooms have access according to an established rotation," the groups said in the statement, released on websites and via Twitter accounts. "In no way is it up to the Elysee to choose which of us have the right to cover a trip."
The media organizations include French newspapers Le Monde, Le Parisien, Liberation, Le Figaro and Les Echos, Europe 1 radio, BFM TV and state-owned broadcaster France 3.
The 39-year-old French leader is traveling to Mali on Friday to meet French troops posted in the African country to help it fight terrorists. He will hold a press conference in Gao. His office picked about 25 reporters to travel with him and an aide said that the Elysee would pick journalists based on the purpose of each trip. The aide declined to be named, citing presidential office rules.
During a press briefing following the first cabinet meeting, the French government's spokesman, Christophe Castaner, said selecting just 25 reporters was due to the short time frame to organize the Mali trip.
"This is not about controlling, this is not about imposing," Castaner said. "I reaffirm in the name of the president the respect for your working conditions. I hear your concerns and will relay them."
The Reporters Without Borders association said in a statement that the process could be used as a way to pressure media.
Before it's here, it's on the Bloomberg Terminal.
LEARN MORE