Snapchat Filter Encourages U.K. Millennials to Sign Up to Vote
By
Initiative comes on the back of a push by Starbucks and Uber

Deadline to register for Britain's June 8 election is May 22
First it was election coffees at Starbucks and texts while you wait for your Uber. Now Snap Inc. is joining the drive to encourage young people in the U.K. to vote.
The popular image-sharing app Snapchat added a feature that prompts its 10 million daily users to register for the June 8 general election, the Electoral Commission said in an emailed statement. The deadline to register is May 22.
The initiative is the latest attempt to use technology and brands popular with millennials to rally the loathe-to-vote demographic. The latest figures show that 30 percent of people under 34 aren't registered to vote, compared with 4 percent of those aged over 55, the Electoral Commission said. Higher turnout among younger voters is likely to benefit Jeremy Corbyn's Labour Party, according to latest polling from YouGov.
"Snapchat has a huge audience amongst young adults, a group we know are less likely to be registered to vote," said Craig Westwood, the Electoral Commission's director of communications. "By working with them we can get this important message across in a new way and help ensure fewer people lose the chance to cast their vote."
Watch Next: How Does Snapchat Make Money?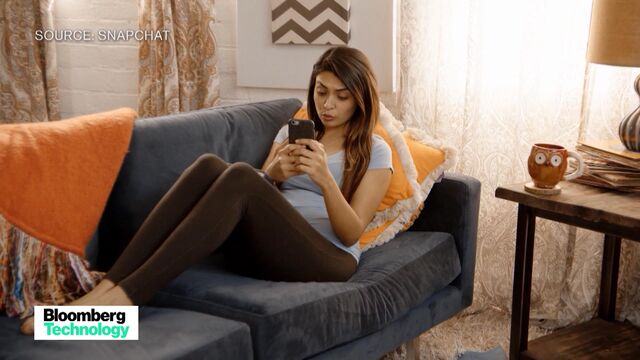 Before it's here, it's on the Bloomberg Terminal.
LEARN MORE