politics
U.K. Liberal Democrats Pledge Final Brexit Vote in Manifesto
By and
Tim Farron's party sets itself up as only choice for Remainers

Conservatives and Labour reject idea of second referendum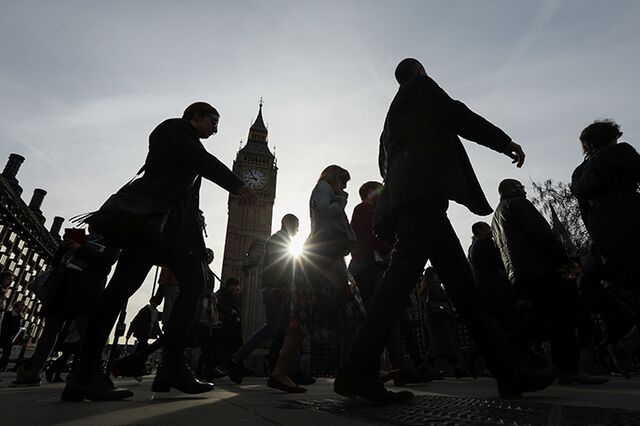 A chance to reverse Brexit is the central election pledge of the Liberal Democrats, whose manifesto is aimed squarely at Remainers and young people who regret Britain's choice to back out of the European Union.
With only nine seats in Parliament, the party is looking to resurrect its political fortunes by appealing to the 48 percent of Britons who who voted to stay in the EU last June. But with the June 8 vote nearing, polls suggest they have failed to make inroads in an election that instead will increase Conservative Prime Minister Theresa May's majority.
"You don't have to accept Theresa May and Nigel Farage's extreme version of Brexit that will wreck the future for you, your family, your schools and hospitals," Liberal Democrat leader Tim Farron said, referring to the former U.K. Independence Party leader. "You should have your say on the Brexit deal in a referendum. And if you don't like the deal you should be able to reject it and choose to remain in Europe."
The party would also:
Add 1 percentage point to income tax across the board to fund the National Health Service
Invest 7 billion pounds ($9 billion) in schools and colleges
Ban the sale of new diesel cars and small vans by 2025 to help tackle Britain's air pollution
Spend 100 billion pounds on infrastructure, including 300,000 homes a year and improved road, rail and internet links
Legalize and license the sale of cannabis
The party is seeking the votes of young people and is campaigning hard in student districts, including Oxford and Cambridge. While the young tend to be the most reluctant to vote, they are the demographic that is most pro-European. Other promises geared toward them include help with purchasing a home for first-time buyers and lowering the voting age to 16.
Farron also pledged to offer discounts on bus passes for 16-to-21-year-olds, extend free school meals to all primary-school pupils and double the number of businesses that take apprenticeships.
(
Updates with manifesto details starting in third paragraph.
)
Before it's here, it's on the Bloomberg Terminal.
LEARN MORE