U.K. Inflation Resumes Ascent on Air Fares, Energy Prices
By
Annual CPI growth climbed to 2.7% in April, most since 2013

Figures highlight 'challenging times' faced by consumers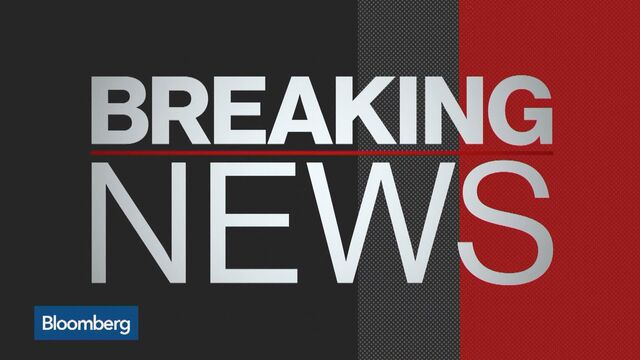 U.K. inflation resumed its upward march last month, boosted by the price of air fares, clothing and energy.
Consumer prices rose 2.7 percent from a year earlier, the fastest pace since September 2013, the Office for National Statistics said Tuesday. The acceleration, from 2.3 percent in March, was more than economists were expecting. Prices rose 0.5 percent on the month.
The figures spell further misery for consumers as wages fail to keep pace with prices. Bank of England Governor Mark Carney last week warned of "challenging times," with officials now predicting inflation will reach almost 3 percent this year. The pound erased gains after the report to trade little changed at $1.2892 as of 10:07 a.m. in London.

The majority of BOE rate setters are still more concerned about inflation's impact on consumption than its further climb above the 2 percent target. Still, Kristin Forbes maintained her push for an interest rate hike this month and some felt it would take only a little improvement to the outlook to consider joining her. For now, they judge domestic cost pressure to be subdued.
The pickup last month was driven by transport costs, reflecting the fact that the Easter vacation fell in April this year rather than in March. Airfares rose almost 19 percent on the month, whereas they plunged more than 14 percent a year earlier.
Upward pressure also came from a 2.5 percent jump in electricity prices as SSE Plc, EON SE and Iberdrola SA's ScottishPower business became the latest of the Big Six U.K. energy firms to hike tariffs. Other factors included clothing and footwear, which rose 1.1 percent, and vehicle excise duty. These were partly offset by the cost of motor fuel, which fell 1.5 percent versus a 3.4 percent jump a year earlier.
Sterling Effect
Inflation has climbed from just 0.3 percent a year ago, thanks to the sharp fall in the pound since the June Brexit vote pushing up import prices. Core inflation, which excludes food and energy, was 2.4 percent last month.
The pipeline pressures facing business and consumers were underscored by separate figures from ONS showing the cost of fuel and raw material prices jumped an annual 16.6 percent in April. The prices of goods charged by factories rose 3.6 percent.
Sterling's relative stability recently and weaker oil prices provided some relief last month, with input prices rising just 0.1 percent from March. Output prices gained 0.4 percent.
The ONS said house-price growth slowed to 4.1 percent, the least since 2013, in March from 5.6 percent in February. Prices in London rose just 1.5 percent.
Before it's here, it's on the Bloomberg Terminal.
LEARN MORE