State News Lauds Belt-Road Forum Outcomes: Eye on Chinese Media
Bloomberg News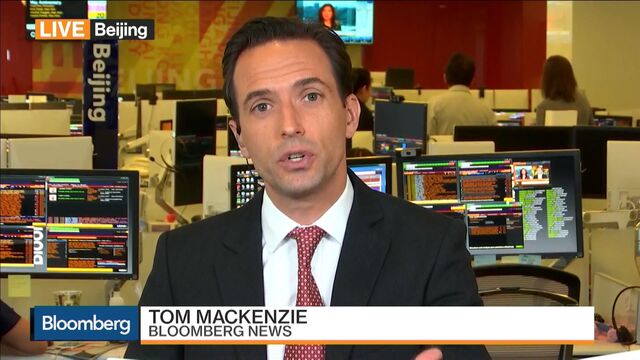 Besides cataloging BELT AND ROAD FORUM achievements, highlights of Xi Jinping's speeches and successive meetings with foreign leaders, state media also rolled out editorials and opinion pieces on the president's signature initiative. People's Daily said the initiative will benefit people of all nations, while China Daily said the maritime silk road will lead to "peaceful seas," and Xinhua News Agency said it will boost the nation's film industry.
Elsewhere:

RANSOMWARE: The global cyber-attack that infected more than 200,000 computers in at least 150 countries wasn't very widespread in China on Monday, Xinhua reported, citing "sporadic" infections as internet security companies such as Qihoo 360 Technology Co. rolled out contingency plans for the attacks. The Cyberspace Administration said on its WeChat blog Monday that the malware affected computers at "several" unspecified government departments.
LIAONING SOE: In Liaoning province, where the economy has been struggling, officials have started a campaign to shift some government institutions into enterprises and invigorate "sleeping" assets, Economic Information Daily reported.
BEIJING BLUE: China Daily published a photo slideshow featuring Beijing's blue sky during the Belt and Road Forum, a rarity in the pollution-ridden capital. The Chinese government often uses comprehensive measures such as shutting down factories and mills around the region to keep smog at bay during key international events.
— With assistance by Xiaoqing Pi
Before it's here, it's on the Bloomberg Terminal.
LEARN MORE