Your Evening Briefing
Here are today's top stories.
By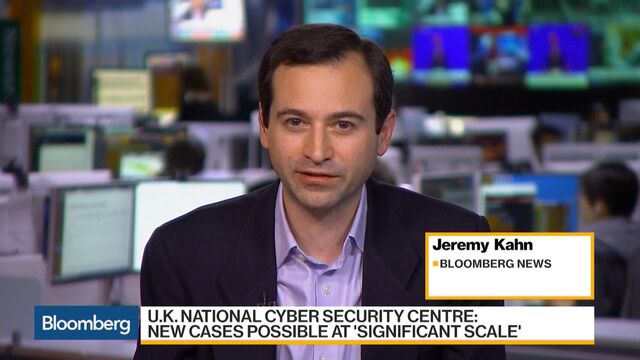 Want to receive this post in your inbox every afternoon? Sign up here.
Good afternoon. If the world has learned anything from the Fyre Festival, it's don't believe everything advertised on Instagram. While it remains unclear whether thousands of ticket-holders will receive refunds, or if employees of Fyre Media Inc. will be fully paid, they're not the only ones with remorseful wallets. Investors who loaned millions of dollars to the doomed festival want their money back. So if you're having a rough Monday, remember: Things could be worse. Up to seven million dollars worse.  —Megan Hess
Fyre Festival was buried under millions in debt before it even began. In the weeks before the Fyre Festival, organizers borrowed as much as $7 million in a last-minute bid to fund the doomed Bahamas extravaganza, according to documents reviewed by Bloomberg News. Almost $1 million is unaccounted for, and it's unclear exactly how the rest was spent. Backers are looking to recoup their investment—funding that in one case was directly connected to how much attendees spent on such extras as tours, booze, and "upgrades."
"It's still a live threat and we're still in disaster recovery mode," a Europol spokesman said of the cyberattack that has infected more than 200,000 computers in at least 150 countries so far. The attack is poised to continue claiming victims this week, but governments and companies around the world began to gain the upper hand. Companies that provide software security services gained Monday on speculation the exposed weaknesses may trigger a surge in security spending.
U.S. Supreme Court won't revive North Carolina's voter-ID law. The justices refused to reinstate North Carolina ballot restrictions that a lower court said target blacks "with almost surgical precision," turning away the appeal pressed by state Republican leaders. In addition to requiring people to show a photo ID, the North Carolina law reduced the number of early voting days and eliminated same-day registration and out-of-precinct voting.
The FBI after Comey. Over the weekend, the two top officials at the Justice Department — Attorney General Jeff Sessions and Deputy Attorney General Rod Rosenstein — interviewed eight candidates to replace James Comey, who was fired from the FBI by Donald Trump last week. The list of potential nominees includes Republican Senator John Cornyn of Texas.
Brace for chaos if the U.S. expands the airline laptop ban on flights from Europe. The new security protocol could mean longer security lines at airports, heightened delays, boarding gate confusion, and yet more hassles for fliers. "Picture a technology firm moving employees from Europe to the U.S and telling the developers in those firms they can't use laptops on airplanes," said Greg Raiff, chief executive of charter operator Private Jet Services. "I think you're looking at a substantial uproar from the business community over this.
Even God now accepts digital payments. Many churches are taking donations via mobile app in Sweden, a country that is mostly cashless. The churches' drive to keep up is the latest sign of Sweden's rapid shift to a world without notes and coins. Most of the country's bank branches have stopped handling cash.
This $3,000 G-Shock is inspired by Samurai armor. The Casio G-Shock is the most heavily armored watch in the world, and for most of its career, it has looked distinctively modern. Yet in the last few years, Casio's MR-G series of high-end G-Shocks has been populated with timepieces that reflect more traditional Japanese crafts and elements of Japanese culture.
Before it's here, it's on the Bloomberg Terminal.
LEARN MORE