How Not To Prepare For the Self-Driving Revolution
While some states are tightening regulations on autonomous vehicles, others are eagerly courting them. What's the smartest approach?
By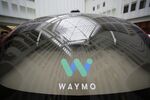 As California adopts new regulations limiting the testing of autonomous vehicles (AVs), leaders in other states seem eager to jump in and seize a piece of the AV action. Virginia Governor Terry McAuliffe recently claimed he would make the state the "capital of autonomous vehicles," and the state's transportation director, Aubrey Layme, invited any company to launch a pilot program on Virginia highways. "We have no rules that prohibit autonomous vehicles, no law," he said. Meanwhile Arizona Governor Doug Ducey basked in the spotlight when Google's Waymo picked up passengers in autonomous SUVs in April, just a few months after Uber's Otto subsidiary sent an autonomous tractor trailer loaded with beer on a 120-mile journey from Fort Collins to Colorado Springs.
So governors are excited about autonomous vehicles, and they are eager to compete with California. That's understandable, even if they haven't always offered thoughtful rules about AV deployment. But when compared to alternative approaches, racing to host headline-grabbing AV-testing milestones offers little promise to create jobs or improve lives.
Of course, any elected official seeking reelection needs media coverage, and AV pilots can provide that (especially outside of California, which they are less remarkable). Colorado's robot beer delivery made quite a splash: A Google News search for "Colorado Uber Autonomous Truck" yields more than 3,000 stories. But the attention faded quickly after the test took place last October. Only six of those pieces were written in April or May.
Still, leaders like Colorado Department of Transportation head Shailen Bhatt see splashy AV tests as an opportunity to give their state the halo of innovation—and promote economic development. "We are open to any technology solution, and we want the private sector to know that Colorado is open for business," he said. That's laudable, but it's hard to see why a business would relocate because of a one-off event like the Uber pilot, particularly to a state that doesn't have a significant auto industry or offer a steady stream of talent from a top university research program around transportation or robotics.  
So how should a governor think about her state's autonomous vehicles policy? Should she sit back and let other states go first with testing? Maybe so—especially if that state isn't already a hub for transportation companies or university research around mobility. After all, it's a lot easier to copy good policy from other states than to be the first mover.
But a governor in a state like Texas or Michigan that has a substantial transportation industry could justifiably see the pursuit of AV technology as a strategy for economic development. Such states would be wise to support local research on AV technology, as Michigan has done with MCity, an autonomous technology testing course in Ann Arbor. The state capitalized on the well-regarded University of Michigan Transportation Research Institute to help companies pilot AV technologies at a site with state-of-the-art technology they can share, increasing the likelihood that university-based research nurtures startups that can develop their AV products locally.
But Michigan's strategy of linking research to AV development is unusual. More common are state initiatives that invite AV testing without building connections to universities. The Texas legislature, for example, introduced multiple bills to encourage AVs but declined to fund the Texas Department of Transportation's request for $50 million in AV research for the University of Texas System and Texas A&M. If the state really wants to grow an AV industry, that doesn't make a lot of sense.
Alternatively, a state could focus its attention on specific situations where AVs could improve quality of life—serving the elderly or the blind, for example—and then make it as easy as possible for AVs to enter their market and offer a solution. If access to hospitals is a challenge for the elderly in an area poorly served by public transit, a state could do a market analysis to demonstrate potential demand for an autonomous shuttle service, invest in lane marking and connected vehicle technology along the route, and perhaps offer a subsidy to a company that offers a pilot service. In other words, state officials could focus their AV strategy on solving a specific problem faced by their residents—which is probably not going to lead them to prioritize autonomous beer distribution.
To borrow the closing line from War Games, the winning move for states in the competition for AV pilots is simply not to play. Thoughtful officials can choose between AV approaches that are passive—waiting for best practices to emerge elsewhere and then copying them—or active—supporting local research or clearing a path for AVs to help needy populations. But simply racing to rack up symbolic wins in AV testing is a waste of public resources. Worse than pointless, it's a distraction from thoughtful AV adoption.