Your Evening Briefing
Bloomberg News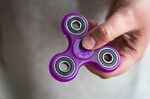 The evening briefing will soon be available in your inbox every day. To be among the first to get it, sign up here. 
The fidget spinner. Darling of the playground, scourge of the classroom. The origin of the propeller-like toy, which sits on a user's finger as blades spin around a bearing, made global headlines when media outlets said its creator hadn't been paid a penny. It was a compelling parable of the small-time inventor with the big idea who got cut out when the time came to cash in. Trouble is, it wasn't really true. But why let the truth get in the way of a good story? —Alex Millson
China's spending $500 billion to reshape the world in its image. President Xi Jinping will host about 30 world leaders in Beijing on Sunday at the first Belt and Road Forum — a soft-power push for infrastructure projects that will position China as one of the world's leading advocates of globalization. But Xi's strategy isn't without risks.
New Zealand's population has surged the most since 1974. The last time the country's population grew this much, the world was reeling from an oil crisis and Richard Nixon's resignation from the White House. The population surged by 100,300 people in the year ending March 31, the biggest nominal increase since European colonization began in the 1840s.
A typo may have just saved this hedge fund manager $836,000 in disputed tax. Michael Mabbutt says the British tax collection agency can't investigate his 2009 finances because of a mistake in their letter warning him about the probe. The letter stated that the U.K. tax year ended April 6, 2009, when in fact it was April 5. Mabbutt's lawyers say the typo invalidates the probe.
Qantas' frequent-flyer program makes more money than selling plane tickets. A once-unwanted Qantas Airways division with no planes or passengers is turning into the Australian airline's biggest money spinner. The frequent-flyer business, earmarked for sale at least twice, has delivered consistent growth since 2012. Now, Chief Executive Officer Alan Joyce has ambitious plans for it.
The heroin business is booming in America. Heroin has become so pervasive in some cities and so profitable for the cartels supplying it that even cops admit the sporadic arrests they make have little effect. With persistent demand and increasingly wide profit margins, 2017 is shaping up as the most profitable year ever for the U.S. heroin trade.
Airlines are worried about a plan to ban laptops on flights from Europe. Carriers and travel-industry groups are expressing concern about a plan being considered by the U.S. to prohibit passengers from taking laptop computers into the cabin on flights from Europe, just ahead of peak summer season.
Six vacations to solve all your problems. Super-stressed? Can't sleep? Getting fat? Here are six summer trips, plus six backups, that could fix specific issues you might have, whether it's shedding your love handles or lifting your spirits. Just go get your life back on track.

Before it's here, it's on the Bloomberg Terminal.
LEARN MORE