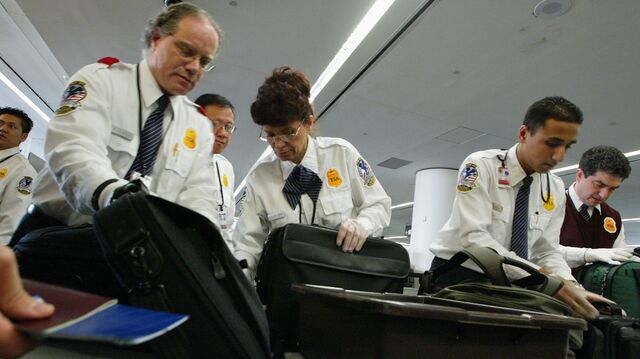 Middle East and North Africa airports and passengers have been grappling since March with U.S. and British rules barring laptops and other electronic gadgets in carry-on luggage. Now the U.S. is considering extending the electronics restrictions to flights from Europe. Should that happen, it could disrupt one of the world's busiest and most lucrative travel markets just ahead of the peak summer tourism season, hindering the ability of business passengers to work during flights across the Atlantic.
1. Is this type of ban unusual?
Yes. And some security analysts find it baffling. The stated purpose of the U.S. ban, which so far affects nonstop flights from 10 Middle Eastern airports, is to protect travelers, and there certainly have been instances where electronic devices were used in terror attacks. But the U.S. Department of Homeland Security didn't cite a specific threat when it said the ban is aimed at terror groups looking to bypass airport security, other than that it has "reason to be concerned." The U.K. ban is similar but applies to fewer countries. A report in the New York Times said intelligence services suspected Islamic State of developing explosives that could be hidden in laptop batteries.
2. Why does this apply to laptops and not mobile phones?
That hasn't been specified. The U.S. said it tried to balance risk with the effect on travelers and determined that smartphones will be allowed for now. Other prohibited items include tablets, e-readers, cameras, portable DVD players, electronic game units bigger than smartphones and travel printers or scanners. While it appears the U.S. has ruled out extending the ban to flights departing its domestic airports, travelers face more intense scrutiny of electronic devices at some airports, including sending tablets and other devices larger than a phone through X-ray screening separately from their carry-on bags.
3. Which countries, airports and airlines are affected?

The U.S. ban so far targets nonstop flights from Egypt, Turkey, Kuwait, Saudi Arabia, Jordan, Morocco, Qatar and the United Arab Emirates. The biggest carriers affected are Turkish Airlines and the three leading Persian Gulf operators -- Emirates, Etihad Airways and Qatar Airways -- as well as British Airways. No U.S. carriers fly to the affected cities, and the ban doesn't apply to travel that originates in the U.S. The U.K.'s ban applies to flights originating in six countries: Turkey, Lebanon, Egypt, Saudi Arabia, Jordan and Tunisia. 
4. Who would be added if the U.S. extends its ban?
Exact countries and airlines aren't yet known; American and European officials have had meetings about the issue. More than 3,000 flights are expected to arrive in the U.S. from the European Union each week this summer. The U.S. is the world's second-largest market for spending on business travel, following China, according to the Global Business Travel Association. Broadening of the restrictions could "only be a negative" for airlines, potentially increasing delays, said Mark Simpson, an analyst at Goodbody Stockbrokers in Dublin. 
5. How might this affect travel?
Some business travelers, deprived of the ability to work, could opt to downgrade to premium-economy berths or forgo flying in favor of video-conferencing. More checked laptop bags could mean longer waits at check-in and baggage claim. And some companies might not want their employees to hand over devices that hold sensitive information.
6. What's been the reaction?
The Persian Gulf hubs affected say they have high safety standards to protect fliers, and some aviation consultants said they know of no credible threats involving technology. The Global Business Travel Association and the U.S. Travel Association say that while genuine security risks should be addressed, the U.S. Homeland Security department should be as flexible as possible to minimize disruptions.
7. How are airlines responding?
Some affected carriers are lending equipment to premium customers. Business-class travelers on Qatar Airways Ltd. hand over their laptops at the gate for storage in the hold and borrow complimentary replacements. Etihad Airways PJSC said it would provide Apple Inc. iPads, and it instructed its U.S.-bound passengers transiting in Abu Dhabi to place banned devices in checked bags at the airport of origin. U.S. airlines are pushing for alternatives, such as subjecting all devices to explosive-detection swabs or inspecting carry-on luggage with CT X-ray technology now used for checked bags. In preparation for a widening of the ban, Air France-KLM Group and Deutsche Lufthansa AG say they're making preparations for a moratorium on devices on flights from Europe.
8. When would an expanded ban begin?
The U.S. said airlines were notified 96 hours in advance of the first ban, which took effect on March 25. That could be the case for an expanded ban as well.
The Reference Shelf
U.S. Department of Homeland Security fact sheet and a Q&A on the policy. The U.K. government's statement on its laptop ban.
Businessweek explored how Dubai's Emirates, the government-owned airline, evolved from a two-plane operation in 1985 to the world's biggest long-haul carrier.
On Feb. 9, President Trump told U.S. airline executives that he would help them compete with foreign carriers that are aided by their governments.


Before it's here, it's on the Bloomberg Terminal.
LEARN MORE