Bid to Oust Zuma May Hinge on Ruling by South African Court
By and
Opposition asks top court to order secret vote in parliament

Court probably won't take sides in fight over voting procedure
South African President Jacob Zuma's political future may hinge on a decision by the nation's top court whether to force parliament to hold a secret vote on an opposition motion of no confidence in his leadership.
While the Constitutional Court will probably rule after hearing arguments on Monday that a secret ballot is legal, it's unlikely go further than that because it won't want to be seen to be infringing on the legislature's powers, according to analysts such as Cathi Albertyn, a law professor at the University of Witwatersrand.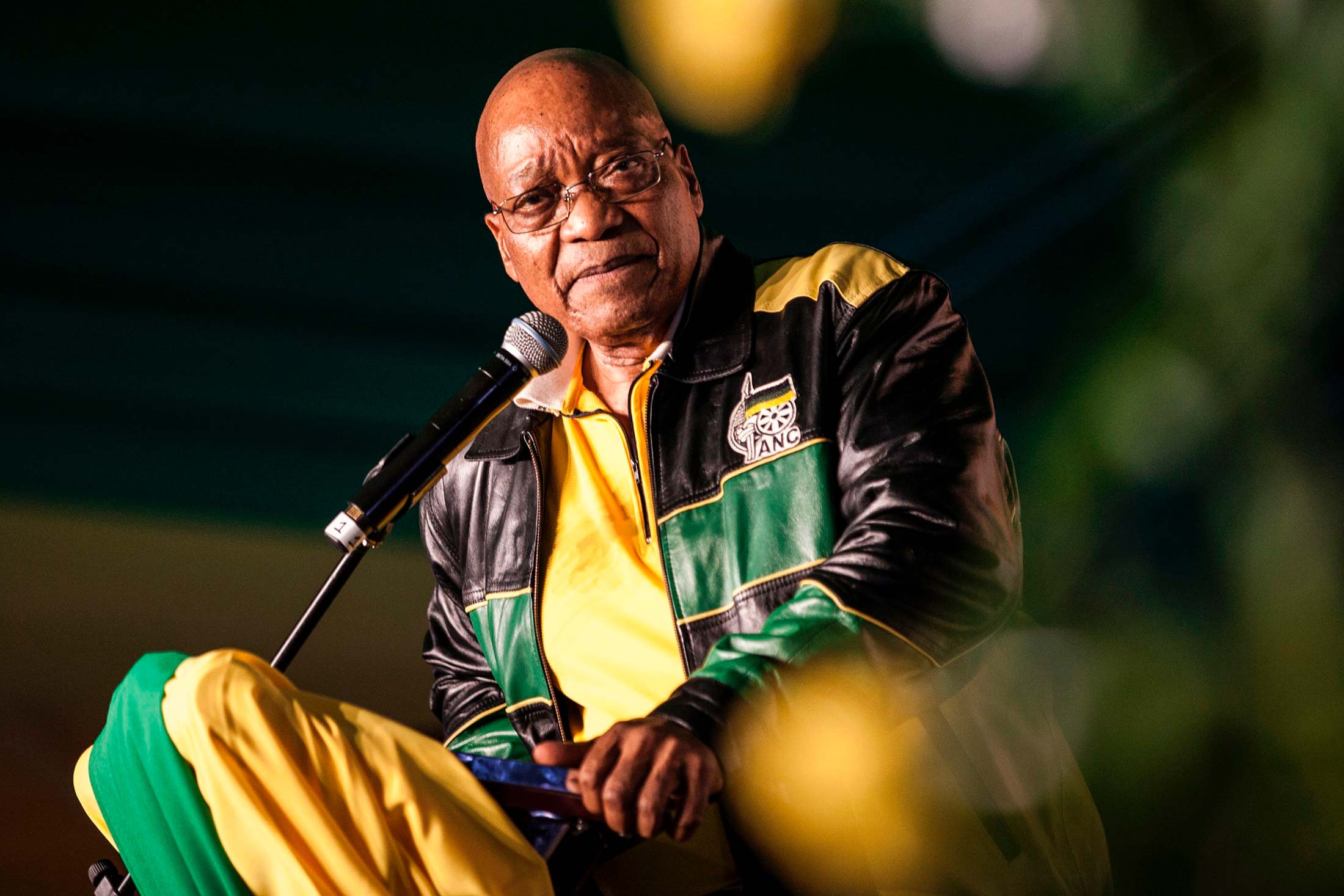 "It is going to be very hesitant to order parliament to hold a secret ballot," Albertyn said. "That might well be seen as stepping over the line."
The United Democratic Movement brought the case, maintaining that since parliament votes by secret ballot to elect the president, it should also be able to use it to remove him. The opposition filed the no-confidence motion in Zuma, 75, last month after his decision to fire Pravin Gordhan as finance minister prompted S&P Global Ratings and Fitch Ratings Ltd. to cut the nation's credit rating to junk.
While there's mounting dissatisfaction with Zuma's leadership in the ruling African National Congress, which holds a 62 percent majority in parliament, the party's leadership has rejected all opposition-led attempts to remove him.
Zuma Scandals

ANC lawmakers are unlikely to openly vote against Zuma, because they would be reluctant to be seen to be publicly defying the party and expose themselves to intimidation, said Melanie Verwoerd, an independent political analyst and former ruling party legislator.
"Although I'm not personally convinced that even a secret ballot would result in Zuma's removal, some very senior ANC members have assured me it would happen if the vote is in secret," she said by phone from Cape Town.
Zuma's involvement in a succession of scandals contributed to the ANC's worst-ever electoral performance in an August municipal vote that cost it control of Pretoria, the capital, and Johannesburg, the economic hub.
The court hasn't said when it expects to deliver its judgment. In a ruling last year, the Western Cape High Court dismissed an application that sought to force the National Assembly to hold secret votes on no-confidence motions. Parliament speaker Baleka Mbete said the constitution and the legislature's rules didn't empower her to order a secret ballot.
Zuma, who's survived several previous opposition attempts to oust him, is due to step down as ANC leader in December. The South African Communist Party, which has members serving as ANC lawmakers, has called for the president to resign or be fired following his March 31 cabinet reshuffle.
Marinus Weichers, a retired constitutional law professor, said the constitution provided for a clear separation of powers between the judiciary, government and parliament and the Constitutional Court is unlikely to take sides in the fight over voting procedures.
"The court can't tell parliament what they should and shouldn't do," Weichers said by phone from Pretoria. "There is certainly an argument, a very strong argument, to be made for a secret ballot, but it's a political argument. It's for parliament itself to decide what to do."
Before it's here, it's on the Bloomberg Terminal.
LEARN MORE