business
Bankers Should Weigh Weather, Not Rules in Brexit Moves: Lane
Dara Doyle and Manus Cranny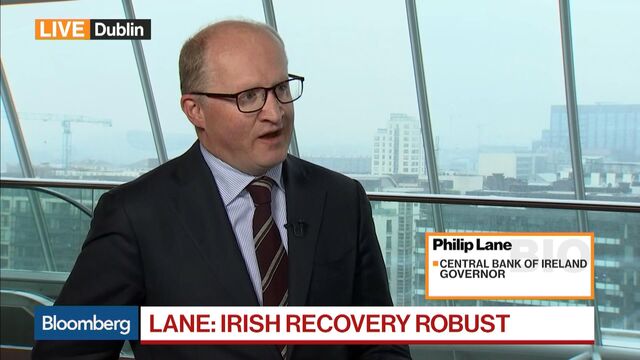 Irish Central Bank Governor Philip Lane quipped that the weather should play a bigger role in decisions by financial firms looking to relocate on Brexit than differing regulatory regimes.
In an Bloomberg Television interview with Manus Cranny, Lane said regulators across the EU are "broadly" seeking to apply the same rules in each country, and it wasn't "accurate whatsoever" to say Ireland was being overly cautious.
"Firms need to think about office location, the workforce, the weather, taxes," Lane said. "They don't need to think about regulation."
Ireland is seeking to present itself as a favored destination for financial firms based in Britain that want to retain "passporting" rights, which facilitate doing business within the EU. Junior finance minister Eoghan Murphy in March complained to the European Commission that other countries are offering looser regulations to attract companies moving operations out of the U.K. after Brexit.
While Ireland has lost out on Standard Chartered Plc, which opted for Frankfurt, and American International Group Inc., which is looking to Luxembourg, Barclays Plc has settled on Dublin for its main hub inside the EU after Brexit.
Before it's here, it's on the Bloomberg Terminal.
LEARN MORE