Photographer: Chris Ratcliffe/Bloomberg
Your Evening Briefing
Here are today's top stories for Europe.
Bloomberg News
The evening briefing will soon be available in your inbox every day. Sign up here.
The Bank of England is between a rock and a hard place. By a vote of 7-to-1, the bank today voted to keep its key interest rate unchanged at 0.25%. Yet the British economy is faring relatively well and the Fed is nudging rates back up. BOE governor Mark Carney might be tempted to tighten, too, but he's worried about the impact of Brexit. "This is going to be a more challenging time for households," he said today. "Wages won't keep up with prices for goods and services." So even if Brexit goes smoothly, it's premature to tap the brakes. And if things go awry, all bets are off. — Andy Reinhardt
European airlines brace for a Trump laptop ban. Carriers are anticipating the expansion of a U.S. ban on bringing large electronics aboard planes bound for American airports. Air France and Lufthansa have said they're getting ready, and the European Commission has written to Trump to urge cooperation. The initial curbs, which the U.S. says resulted from intelligence concerns, have affected travel from global hubs including Dubai and Istanbul.
A work in progress. Barclays CEO Jes Staley told Bloomberg TV he needs another six to 18 months to turn things around, spelling out for the first time how long his strategy should take to bear fruit. The 60-year-old  also expressed confidence that London's "creative" financial sector will find ways to work around Brexit.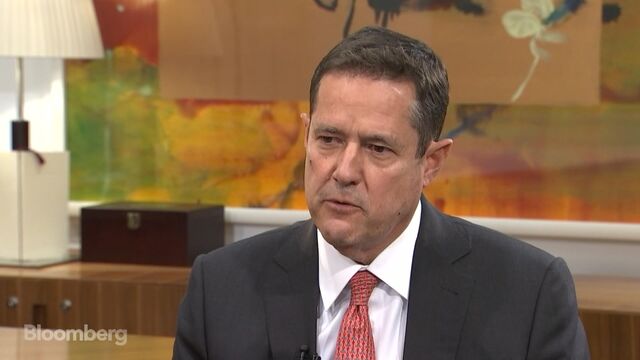 EU passports for sale... and the rich Russians who buy them. The southern Cypriot town of Limassol is a magnet for wealthy Russians looking for a place to park their money—and for an EU passport. In exchange for investing at least €2 million ($2.2 million) in property or €2.5 million in companies or government bonds, foreigners can become citizens in less than six months. The scheme attracted $4.4 billion in foreign investment last year, and half of all passports issued since its inception have gone to Russians.
A "brickie visa" could solve a looming skills shortage. The U.K. could face a shortage of workers in industries like bricklaying and plumbing after Brexit. Migration Watch U.K., a think tank, says a solution could be an annual visa, extendable to a maximum of three years. Employers would have to pay a levy and prove that they tried to recruit in the U.K. The current political mood in the country, though, points to an overwhelming public desire to cap immigration of any kind.
Vexing question. Uber suffered a legal setback in its fight against being regulated as a traditional taxi service, after an adviser to the European Union's top court rejected the argument that the car-hailing application is just an app. Thursday's non-binding opinion signals that Uber might not be able to shake off national restrictions, such as the obligation to get a license or other authorizations.
The "Trump effect" on U.S. business schools. Some foreign students who might have otherwise pursued an MBA in America are applying elsewhere, put off by the president's travel ban, anti-immigrant rhetoric, proposals to tighten visa rules and a feeling that the U.S. is becoming less inclusive. But what's bad for U.S. programs is good for their rivals abroad, which are likely to see increases in international enrolment.

Compiled by Andy Reinhardt and Leila Taha
Before it's here, it's on the Bloomberg Terminal.
LEARN MORE