Wells Fargo to Shrink Auto Loan Holdings
By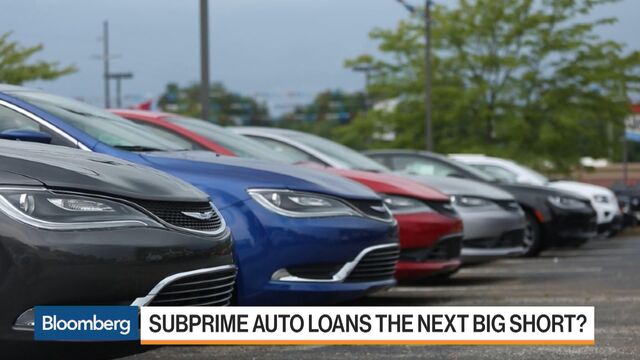 Wells Fargo & Co., the largest underwriter of bonds backed by auto loans, is enhancing scrutiny of risky borrowers and will probably reduce its own holdings of the debts as used car prices fall.
"We've been observing industry trends around declining used car prices," as well as lending to riskier borrowers, Franklin Codel, the bank's head of consumer lending, said Thursday in a presentation to investors. "We wanted to take very clear action to stay ahead."
The bank has a $58.2 billion portfolio of loans originated by car dealers, and holds an additional $2.2 billion that it made through its own branches. While it remains committed to the market, it's exercising caution as some lenders go "deeper down the credit spectrum," dealing with potentially problematic borrowers, he said.
Read more: Wells Fargo, JPMorgan wary of auto loans, pack them in bonds
The share of non-prime loans in the company's portfolio has been falling in recent quarters -- a trend that's continuing, Codel said. The total portfolio will further contract at "a pretty predictable" rate through 2017, helping to reduce risks from souring debts by the start of next year, he said. The bank is willing to reduce its market share to avoid potential losses, he said.
Before it's here, it's on the Bloomberg Terminal.
LEARN MORE