pursuits
Home Capital to Address Analysts as CIBC Funds Boost Stake
By and
CIBC Asset, Turtle Creek now top Home Capital shareholders

CIBC buys shares after Mawer, QV sell stock following plunge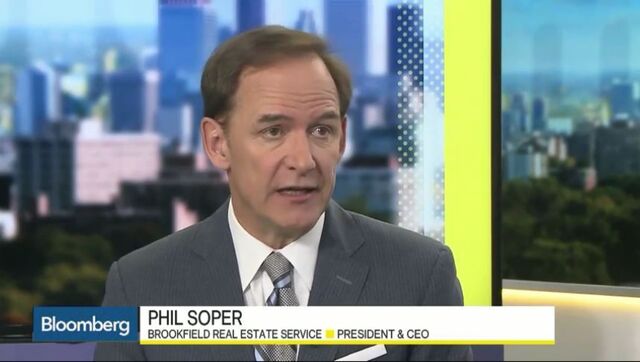 Home Capital Group Inc. received a vote of confidence from two money managers as the embattled mortgage lender prepares to report earnings and address analysts for the first time since a regulatory probe sent the stock reeling.
CIBC Asset Management and Turtle Creek Investment Management Inc. both lifted their stakes as of the end of April to become the top two shareholders of the Toronto-based mortgage company. Turtle Creek holds a 19 percent stake, while the money management unit of Canadian Imperial Bank of Commerce owns 15 percent, according to filings.
Investors and analysts will be looking for more clues Thursday on whether the company can survive a run on deposits that sent the stock down more than 60 percent in three weeks and forced the lender to draw down C$1.4 billion ($1 billion) on a costly C$2 billion credit line. Home Capital is scheduled to report first-quarter earnings after the close of trading and speak to investors on a conference call Friday.
Home Capital rose 16 percent to C$10.14 at 12 p.m. in Toronto, paring its plunge since April 19 to 55 percent. The drop has dragged down other financial stocks and concerns of contagion may intensify after Moody's Investors Service late on Wednesday downgraded six of Canada's biggest banks.

The loss of about C$1.9 billion in high-interest deposits since late March has forced Home Capital to consider the sale of mortgages as funding dries up. Home Capital agreed this week to sell up to C$1.5 billion in mortgage renewals to a third party, which the Globe and Mail identified as rival MCAP Corp. Messages left with the Toronto-based mortgage financing firm weren't returned.
Reuters reported Thursday -- citing unidentified people -- that Home Capital is looking to sell all or part of its commercial mortgage portfolio, its consumer finance business and a small part of its traditional residential mortgage portfolio to raise C$2 billion. Home Capital external spokesman Boyd Erman declined to comment on MCAP and asset sales.
Lower Balances
Details on how the lender plans to execute a shift in funding strategy away from deposits toward originating mortgages for sale will be closely parsed by analysts. The company said Tuesday the shift will result in lower mortgage balances, higher costs and reduced profitability in the "near term."
"We will be looking for more details in the coming days on the structure of the agreement including origination and administration fees," GMP Securities analyst Stephen Boland said in a May 9 note.
Boland, who has a buy rating and C$16 price target on the stock, said the shift in strategy is likely to squeeze profit margins but is "another positive step towards HCG continuing as a going concern."
Home Capital's high interest savings deposits slid to about C$128 million on May 11 from C$134 million the previous day and guaranteed investment certificate deposits were C$12.54 billion as of May 9, the Toronto-based lender said in a statement Thursday. Available liquidity and credit capacity totaled about C$1.62 billion. The run on deposits triggered concern that contagion may spread across Canada's financial sector, threatening the fastest-growing economy in the developed world.
Big Six
Moody's downgraded Toronto-Dominion Bank, Bank of Montreal, Bank of Nova Scotia, Canadian Imperial Bank of Commerce, National Bank of Canada and Royal Bank of Canada after regular trading hours on Wednesday. The rating company cut the lenders' long-term debt and deposit ratings by one level, citing increasing consumer debt and house prices that could weaken asset quality. The outlook is still negative on all six, Moody's said in its statement. Spokesmen for the six banks declined to comment or didn't immediately respond.
"I think it's right to be concerned about the Canadian housing market overall," said Steve Belisle, a portfolio manager with Manulife Asset Management in Montreal, who oversees about C$3 billion including bank stocks. "It'll be a drag on economic growth in Canada for the next few years and for the banks' earnings growth as well, but I don't see any sign whatsoever of a disaster coming."
Some investors, meanwhile, see value in Home Capital even after recent stock plunges. CIBC Asset Management portfolio manager Colum McKinley called Home Capital's decline an overreaction -- one that helped him, as a value investor, bolster his firm's position in the lender.
"We think that there is an asset here where the quoted value in the market doesn't represent the underlying value of the company, and ultimately that will be recognized for shareholders," said McKinley, who runs funds including CIBC Canadian Equity Value Fund.
Increased Stakes
CIBC Asset Management and its funds, which oversee C$124 billion, now own 9.69 million shares as of April 30 from 2.46 million at the end of the first quarter, according to data compiled by Bloomberg. Their position swelled as other major shareholders were exiting.
Toronto-based Turtle Creek increased its position in late April and remains the largest shareholder, owning 12.2 million shares as of April 28. QV Investors and Mawer Investment Management Ltd. had also been major shareholders in the Toronto-based firm, but have exited their positions. Ian Cooke, a portfolio manager at QV Investors, said the money manager had "made an investing mistake in Home Capital."
CIBC Asset Management and its funds snapped up shares of Home Capital through April, including buying on April 26 when the company's stock plunged 65 percent after the high-interest terms of the credit line from Healthcare of Ontario Pension Plan was released. The Ontario Securities Commission on April 19 accused Home Capital of misleading investors about fraudulent mortgage applications.
'Exceptionally Low'
"We had some we bought before, we bought some after the OSC investigation was announced and we bought more when the stock traded down to what we thought was exceptionally low levels," said the portfolio manager, who added that he is "disappointed" in how this position has performed thus far.
McKinley is responsible for the CIBC Monthly Income Fund and the CIBC Canadian Equity Value Fund at Canada's fifth-biggest bank. The investment decisions made by CIBC's asset management unit are independent of the commercial bank. 
Home Capital also suspended its dividend in a bid to preserve capital. Half of the firm's GICs are scheduled to mature this year, according to the lender's fourth-quarter earnings report.
"The assets of the business remain strong and really what this is, in the near term, is a cost of funding issue," McKinley said. "We don't see a solvency issue here, we see a cost of funding issue, and as confidence is restored in the business as they buy time, we think that will ultimately get recognized."
He added the quality of Home Capital's loan book and its provisioning remain "quite healthy," and there doesn't appear to be a systemic problem with its loan book.
— With assistance by Allison McNeely, Kim Chipman, and Stephen Wicary
(
Updates with investor comment, Home Capital asset sale.
)
Before it's here, it's on the Bloomberg Terminal.
LEARN MORE