Gordon Brown Backs Labour 'Champions' to Defend U.K. Auto Jobs
By
Former premier says May mustn't be given Brexit 'blank check'

Employment depends on access to EU single market, Brown says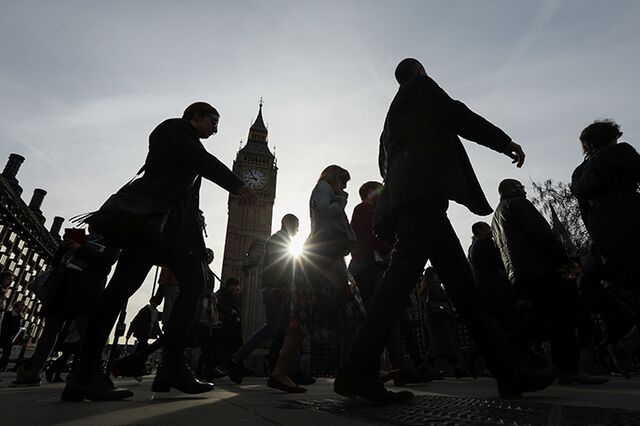 Former Prime Minister Gordon Brown made a plea for U.K. voters to elect Labour Party "champions" in the June 8 general election to fight for manufacturers' interests as Britain departs the European Union.
Speaking in Coventry, just a few miles from a Jaguar Land Rover plant, Brown made no mention of Party Leader Jeremy Corbyn, while repeatedly singing the praises of the city's three lawmakers fighting to retain their seats, Colleen Fletcher, Jim Cunningham and Geoffrey Robinson.
"The best champions, the best advocates of manufacturing and the car industry are the three people standing in front of you who will stand up and fight for the car industry and manufacturing in the House of Commons,'' said Brown, who led Labour and the country from 2007 to 2010. "These three candidates will be your voices.''
Labour is trailing Prime Minister Theresa May's Conservatives by 20 points in some polls, suggesting the premier is set to increase her majority in the June 8 election. While Brown's intervention, his first of the campaign, stopped short of conceding defeat, his emphasis on the need to elect Labour candidates to fight for jobs, the health service and education suggested he doesn't expect Labour to turn the tide over the next month.
Brown said May called the election on a "single issue," to strengthen her hand in negotiations to leave the European Union, but complained "we don't know what her hand is."
"It is to be at the cost of manufacturing and the cost of the car industry and the cost of jobs if we are not told what we are voting for on June 8: She wants a free hand,'' he said, standing next to a Harrier Jump Jet aircraft. "Nobody in this city can afford to give the prime minister a blank check when the jobs of car workers, when the future of manufacturing, when the prospects of young people are essential issues in this election.''
Brown said that with 170,000 people employed in the car industry in the U.K., 800,000 jobs reliant on its supply chain, and 2.7 million people depending on manufacturing for a living, Labour voices in Parliament are needed to ensure those interests are looked after in Brexit negotiations.
The eventual exit deal needs to ensure tariff-free access to the European Union, frictionless movement of car parts across borders, and the ability to sell into markets outside the EU as well, Brown said.
Labour is also needed to stand up for the National Health Service, education, and measures to fight child poverty, the former premier said. "The test is what you do in the difficult times,'' he said as he acknowledged his party's struggles.
Before it's here, it's on the Bloomberg Terminal.
LEARN MORE