Germans Lucky No Matter Who's Next Chancellor, Moscovici Says
By
Merkel, Schulz both staunchly pro-European: EU Commisioner

Macron's victory in France gives Europe 'one more asset'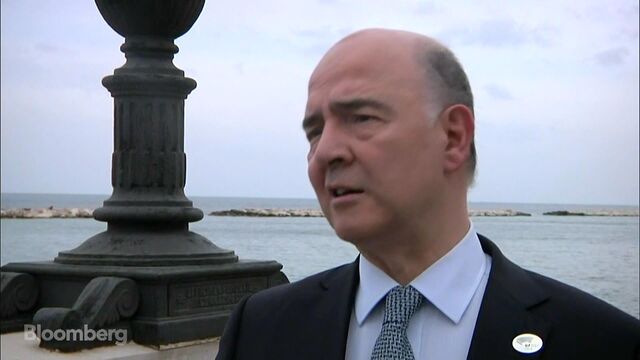 Germany's next leader will be strongly pro-Europe and this is fortunate for the country, European Economic and Monetary Affairs Commissioner Pierre Moscovici said.
"Germans are lucky," he said in a Bloomberg Television interview in Bari, Italy, on Thursday. "Whoever is the next German chancellor will be a strong leader, a dedicated pro-European."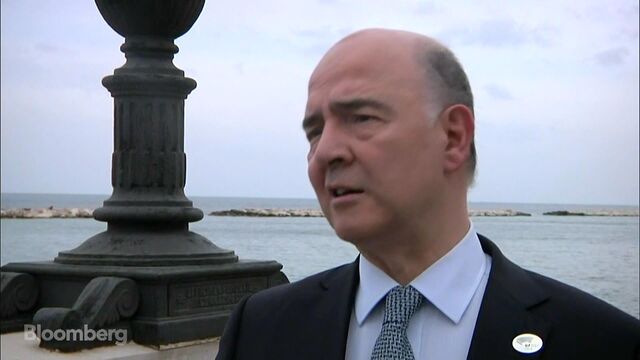 Angela Merkel, the incumbent, is the front-runner ahead of September's ballot after regional elections in two states and a dip in polls damped the chances of her main opponent, Socialist Martin Schulz. But while the recent vote in France was a showdown between two candidates with opposing views on the European Union -- Emmanuel Macron and Marine Le Pen -- the contrast in Germany is less pronounced and both Merkel and Schulz support the institution, according to Moscovici, who himself is a Frenchman.
Macron's victory "is good news for the EU because we avoided -- the French -- to have a president who would not only have been far right and xenophobic, but also somebody anti-European, in favor of a Frexit," Moscovici said. "We have one more asset for Europe, a very strong asset because France is a core country."
Moscovici is in Bari to attend the meeting of Group of Seven finance ministers and central bankers.
— With assistance by Alessandro Speciale, Flavia Rotondi, Elena Gergen-Constantine, and Craig Stirling
Before it's here, it's on the Bloomberg Terminal.
LEARN MORE