Balance of Power: Xi's Vision
By and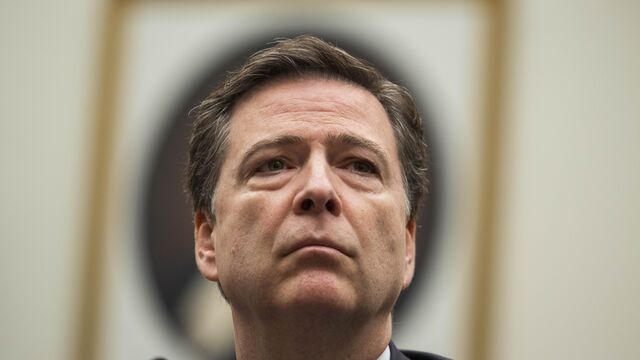 Sign up to receive the Balance of Power newsletter in your inbox and follow Bloomberg Politics on Twitter and Facebook for more.
As Washington fixates on the latest White House crisis, Xi Jinping is making another long term power play.
The Chinese president will host the first Belt and Road Forum in Beijing on Sunday, the centerpiece of a soft-power push backed by hundreds of billions of dollars in infrastructure projects. For Xi, the initiative is designed to solidify his image as a leading globalist in a new era of "America First" protectionism.
Twenty eight leaders, including Russia's Vladimir Putin, will listen to him extol the virtues of a vast network of ports, railways and pipelines that will plug China's economic hubs into key markets across Asia and Europe.
Much could still go wrong. The U.S. and India worry it could help China expand its military footprint. Plus, slowing growth could leave China with less money to spend on the project. 
Still, Xi will use it cement his status as China's most powerful leader since Deng Xiaoping as he starts to think about his second term. And it has the potential to reshape Asian trade patterns. As U.S. and Europe turn inward and debate their roles in the world, Xi is taking a longer view.

Global Headlines
The Comey effect | The fallout from President Donald Trump's firing of FBI director James Comey continues to reverberate through Washington as his aides struggle to explain and defend the decision. Republicans are standing by Trump for now even as Democrats step up calls for an independent probe. It's all a massive distraction for a White House already straining to enact its agenda and could hamper efforts to pass an Obamacare repeal and cut taxes.
Flynn gets subpoenaed | Michael Flynn, Trump's fired national security adviser, is being forced to turn over documents to a committee investigating Russian interference in last year's election. The Senate Intelligence Committee issued the rare subpoena after Flynn refused to hand over the items voluntarily. He was fired after giving misleading statements about his conversations with Sergey Kislyak, Russia's ambassador to the U.S.
Lula to run again | Luiz Inacio Lula da Silva left no doubt about his political ambitions when he testified at a court hearing on corruption charges yesterday. "I'm saying loud and clear, I will want to run for the presidency," he said. Lula, the most popular Brazilian politician of the modern era, was giving testimony to Sergio Moro, the lead jurist in the probe. Brazil's presidential election is next year.
Moon seeks to mend fences with a neighbor | New leader Moon Jae-in used a 40-minute phone call with Xi to try and defuse tensions over the deployment of a U.S. missile shield in South Korea. Moon has a strong economic incentive for warmer ties, with Beijing restricting tourism to South Korea and penalizing its companies operating in China over the dispute.
Venezuelan desperation | Protesters in Venezuela are tossing jars of their own feces as they battle national guard troops. And while state-run TV has warned against the risk of infection, demonstrators say they'll keep using the tactic. "We've seen that it works," one of them told Bloomberg. At least 36 people have died in recent demonstrations.
A taste of North Korean hospitality | Looking for a slice of Pyongyang in hip Berlin? For as little as 17 euros ($18.50) a night, you too could stay at the Citihostel Berlin. The site is run by North Korea - but perhaps not for much longer. The German government wants to stop North Korea from operating the hostel, cutting off a steady flow of foreign currency in compliance with a UN Security Council resolution from last year.  
And finally...Russia stands accused of undermining U.S. democracy after its alleged intervention in last year's election. But you wouldn't know it to look at the Oval Office photos of Trump's meeting with Russian ambassador Kislyak and Foreign Minister Sergei Lavrov yesterday. Nor were U.S. reporters allowed in. A Russian photographer sent this photo.

Before it's here, it's on the Bloomberg Terminal.
LEARN MORE